Families, Childcare & Parenting
This section of the website has been devoted to providing information relevant to parents and carers. The links below show you the different sections covered and we will endeavour to keep this area as up to date as possible.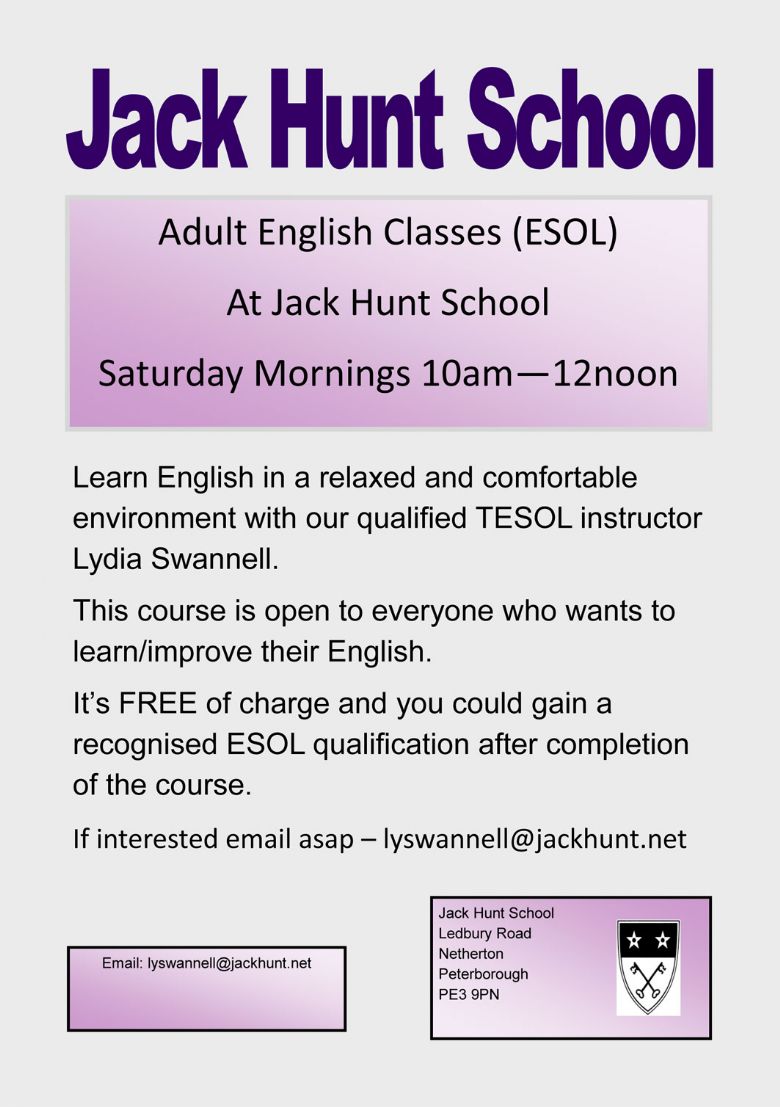 Adult English Classes (ESOL) at Jack Hunt School Saturday Mornings 10am - 12noon. Click on picture to the left to find out more information.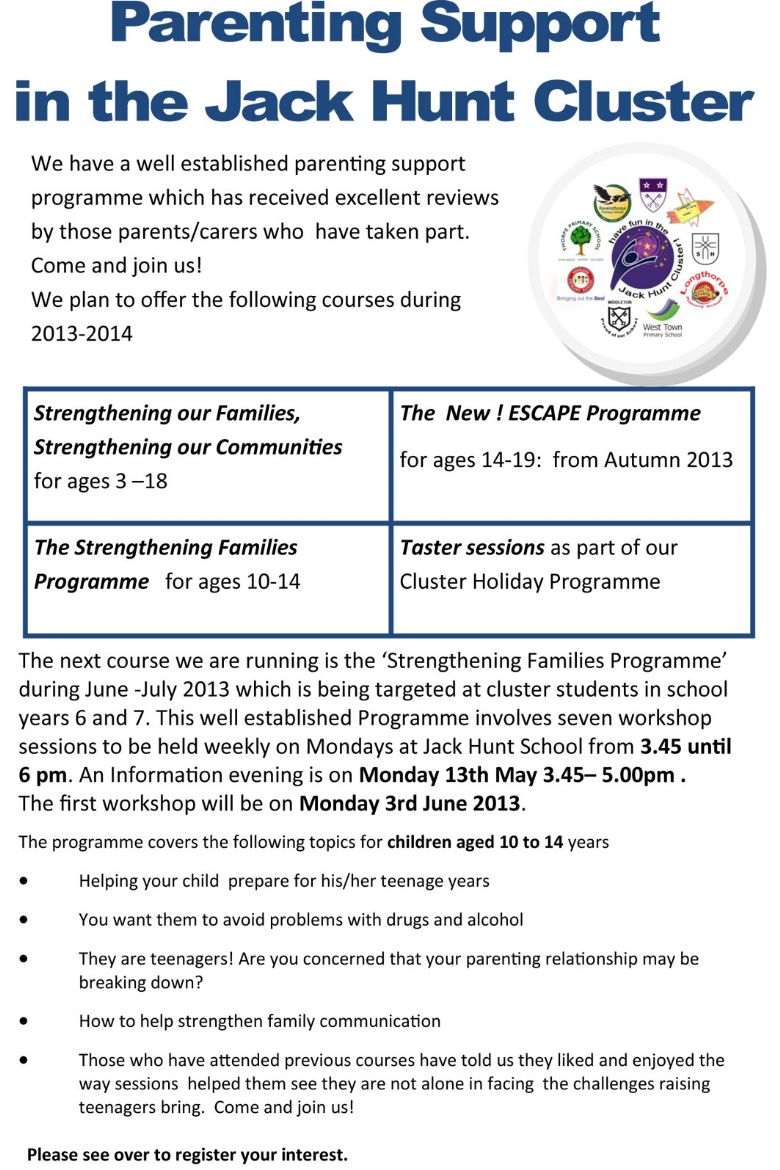 Forthcoming course Aimed at year 6 coming to JHS and current year 7
New ESCAPE course- we have staff on course in May to be trained and accredited to deliver this next term, for parents of students aged 14-19 click on picture to left to find out all information. Click here for Year 7 students letter or here for Year 6 students letter.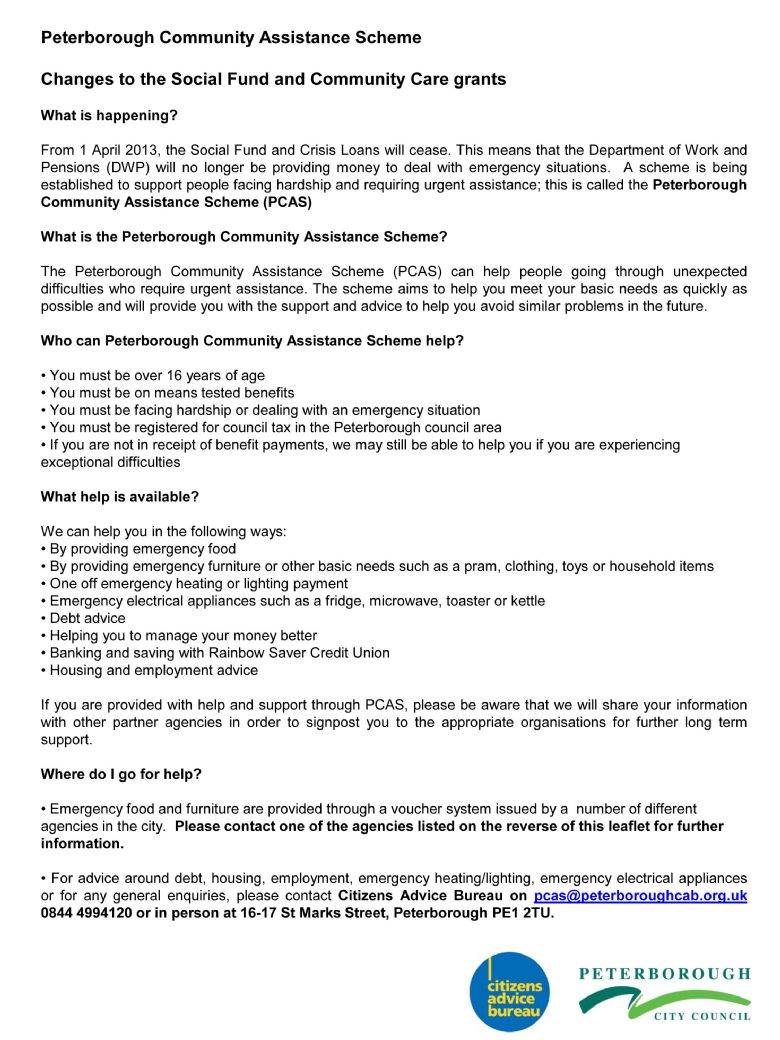 Click on this link here to find out the latest information regarding Changes to the Social Fund and Community Care grants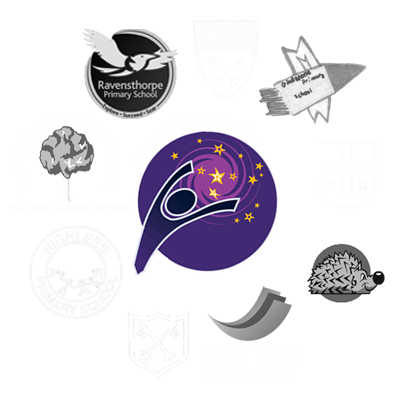 Please check out latest information on the popular and useful PARENTING UK website.
Last week we had the graduation for our own accredited 10-14 Parenting course and we are planning further parenting support programmes for parents/carers of students aged 5 plus. Let me know by phone , email or letter if you would like to be informed of our future sessions during 2013. There is no charge for attendance
If there is anything you would like to see featured here, please contact Maureen Stringer - Extended Schools Manager.
Supporting Families Back Into Work
Westwood & Ravensthorpe Childrens Centre
Useful Websites: