A First Taste of Lessons at Gold Apple School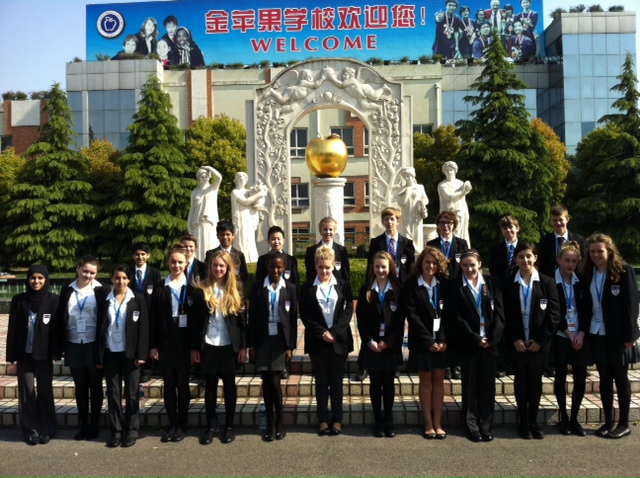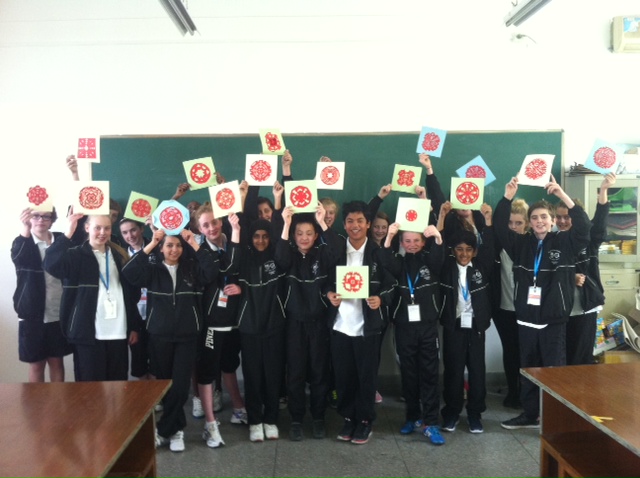 Dear All,
We have had another very busy day! Yesterday evening all the students returned to school from their weekend and so we met with our homestay students.
Some of our party made it to bed well before bedtime as the jet lag is still in the system, but a good night's sleep was had.
We had a very early start as we were the guests of honour at the flag raising ceremony. We drew lots last night and Rameesha and EJ were selected to raise the Union flag. A whole school assembly outside on this scale is an impressive sight, and we were very warmly welcomed, officially, to the school.
The students spent the morning in lessons within the international school, these included, English, chemistry, literature, IT and PE. Also a lesson on applying for university, never too early to start planning futures!
The lessons were delivered in English and Chinese. As staff we were very impressed by the way teachers switched between languages, also how attentive the students were.
Lunch was in the main canteen, a huge hall, and a wide range of options for students to select from.
This afternoon we had some lessons laid on especially for us. Chinese paper cutting was first, we were joined by some of the most junior members of the international school and were all very impressed by the students. Especially a girl of 9 who could already speak English Russian, Chinese and French! This was followed by a tea lesson, where we learned about and tasted 4 different types of Chinese tea. Tea is taken very seriously here, the Chinese are real connoisseurs. The rock that a tea grows on, the season that it is picked all lead to different and subtle favours and price! The preparation is also key, washing the leaves, warming the pot, the selection of pots, porcelain, glass or earthenware, all make a difference. We feel a little embarrassed when we are seen popping a PG tips bag into a mug and throwing in some milk! The final lesson was Kung Fu, where the students put together a sequence of moves.
This evening we worked with students in the international school to plan some classroom displays that show the links between the schools and aspects of our respective cities. Staff also had a meeting to look at ways in which the partnership can grow and develop, there are certainly a lot of opportunities afoot in the coming years. Also, we spent time planning the sports festival that we will be running later in the week. This will be a real highlight as the students from both schools will be developing their sports leadership skills.
Best wishes to all,
Martin Barwise