Planning, Cooking and A Birthday Celebration
Dear All,
It's been another busy day!
This morning has been very much focussed upon planning for some big events that are coming up.
Tomorrow we are teaching in another school. We are travelling to a state primary school that has been established to cater for the children of migrant workers; these will be very different classes to those that we have been working with at the Gold Apple School. They will have little or no English and much larger classes, around 50 students.
We have planned to teach 3 classes and we are teaching dodge ball and English – heads shoulders knees and toes! This morning we worked with Gold Apple Students to develop resources and learn some target language then run through the lessons we are teaching.
Later in the day we worked with Gold Apple sports leaders to plan the sports festival, again this will be a very big event and we wanted to ensure that all leaders and 'games makers' are fully aware of their roles. Once again the students have been really impressive, taking on leadership roles, supporting each other and being proactive in developing ideas. They are all willing to have a go at everything and throw themselves into the opportunities given.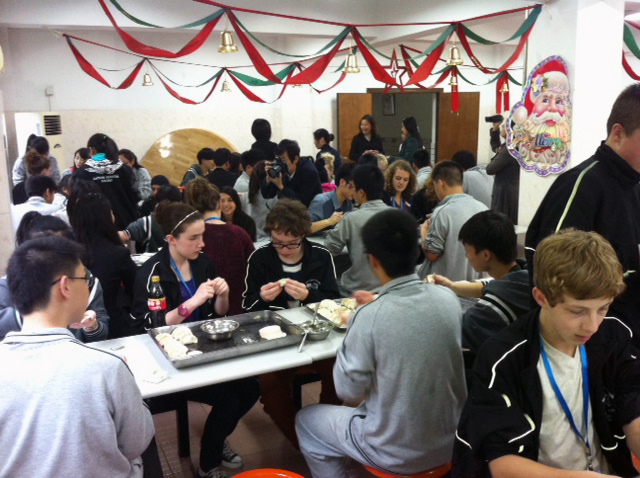 This evening we celebrated Wilsons birthday, this followed a marathon dumpling making event, and these were then steamed and served for dinner. The evening was topped off with a birthday cake and some presents. The homestay students joined us for this so it was a real celebration.
Our final session of the evening was working with some students to produce some display work for their classroom to highlight the link between the schools. This took place during 'self-study' in the evening. It is impressive that the students have lessons through the day to 5 pm and then after dinner study in classrooms – self-directed and in silence, until around 9pm. There is a real thirst for knowledge.
Students spent this evening socialising with some of the homestay students before bed. They are all in fine spirits, but after some very busy days they are starting to feel a little tired, so it was good today to be able to schedule in a few more breaks. We are really looking forward to the teaching tomorrow, for the last couple of years we have asked if we could link with a state school, and we are pleased that this has developed this year.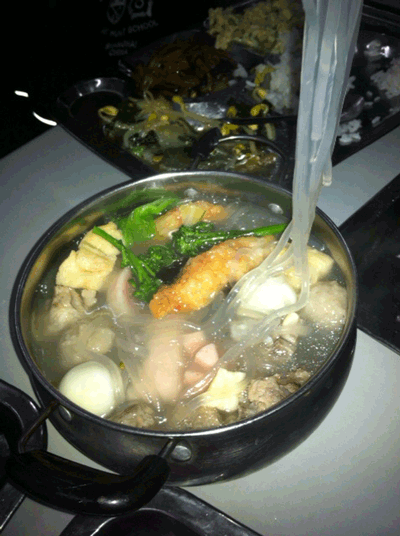 I have attached a couple of photos, one of the dumpling making in full swing and another of a bowl of 'mystery soup' a prize for whoever can identify the most ingredients! The students are very keen to try a range of different foods and the noodle soup seems popular, also some more western food is being served, not just for us, but also to cater for the increasing number of international students in the school. The students we worked with this evening on the displays came from America, Russia, Taiwan, Japan, Korea and Burma.
With best wishes
Martin Barwise
Assistant Headteacher