Monday 8th July - Sharing Chinese Skills in Primary Schools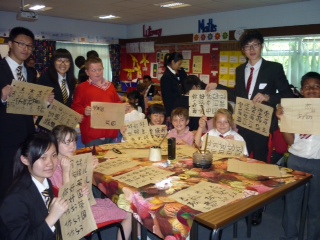 After busy weekends with their host families, the students from the Gold Apple along with Tom and Jess visited two more primary schools today, Westtown and Sacred Heart. Having already been involved in the student leadership events last week, the students were less nervous and felt more prepared than the first time they went out. In the morning they visited Sacred Heart where they worked with children in year 4 and 5, again they taught Chinese Calligraphy, paper cutting and after both clases had taken a turn they taught the students how to make a pretty Chinese bracelet. Again, all the primary teachers commented on how well the students had performed and how well they worked with the primary students.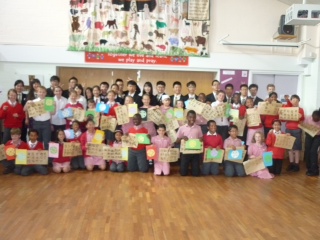 After some lunch they visited Westtown where they worked with children from years 1 and 3. Making the bracelets proved too difficult to teach the younger chidren so it was decided to again give them a Chinese name and help them write it using the brush and ink. The children were really excited at having a new Chinese name and they really enjoyed talking to someone from China.
Overall the leadership from the Gold Apple students has been excellent and I know the primary schools have been really pleased to work with them. I must also extend a huge thank you to all the Primary schools who have been involved this year, allowing us to come in and spend time in their classes.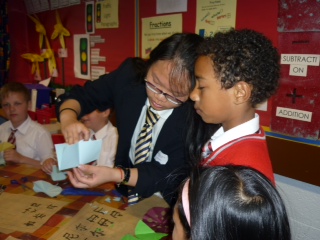 James Crawley
Jack Hunt School