Waiting for the Eurostar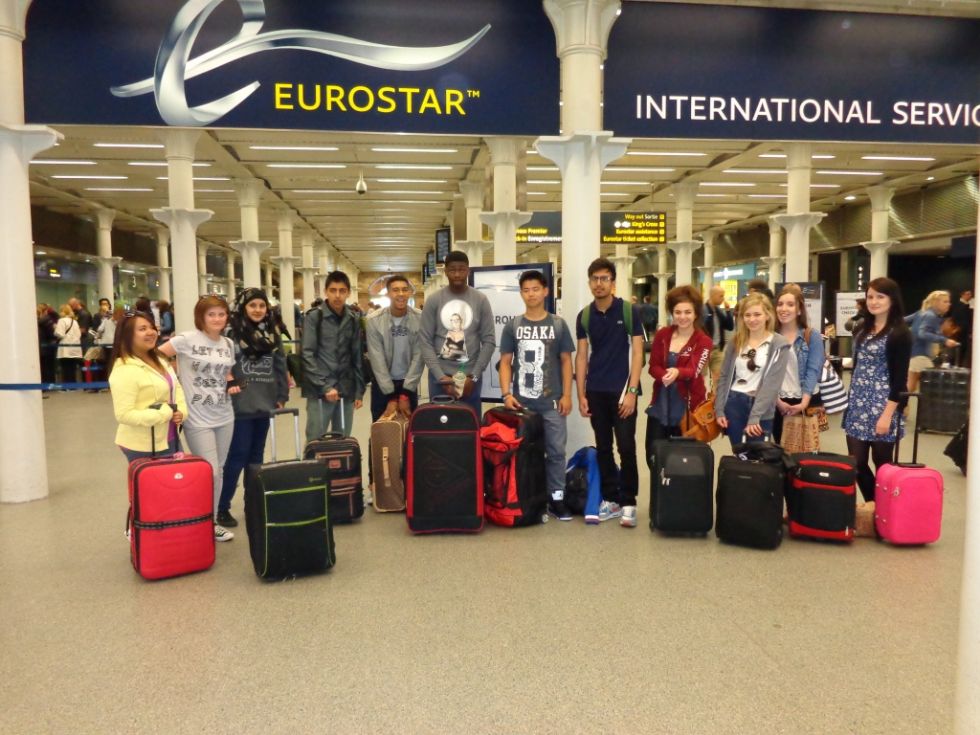 Here is a picture of the group getting ready for the EuroStar. The journey was very smooth and we got to London far quicker than what we thought which means we had plenty of time for lunch and coffee at St Pancras. We then made our way to the Eurostar boarding lounge. More waiting around here I am afraid so we are killing time trying to connect to the free WiFi! A very long process. Isn't it sad that we are relying so much on the Internet these days!
We should be boarding the train in the next 20 minutes and then it is off to Paris we go! Our next update will be from the French capital...