Appreciating Architecture and French Cuisine!
As I am sitting outside, overlooking one of the stunning views of the Ourq canal, sipping my first coffee of the day, I can reflect on our first day.
We travelled on Eurostar yesterday and it was a pretty uneventful journey. We managed to create a huge queue as we asked for our 16 travel passes at the first Metro station. Our first taste of Parisian life was to be on public transport as we made our way to the hostel, a mere 4 stops away from the station.
Our dinner was served at 9.00pm: parmesan risotto and profiteroles for dessert. It is fair to say the main course was not popular with everyone. Not to worry, our hungry teenagers were quick to try their French ordering burgers and chips at a local takeaway joint when we had a little after dinner stroll to discover the surrounding area. We came back to the hostel around 11.00 after a very enjoyable walk to the parc de La Villette where students took many pictures of the impressive buildings.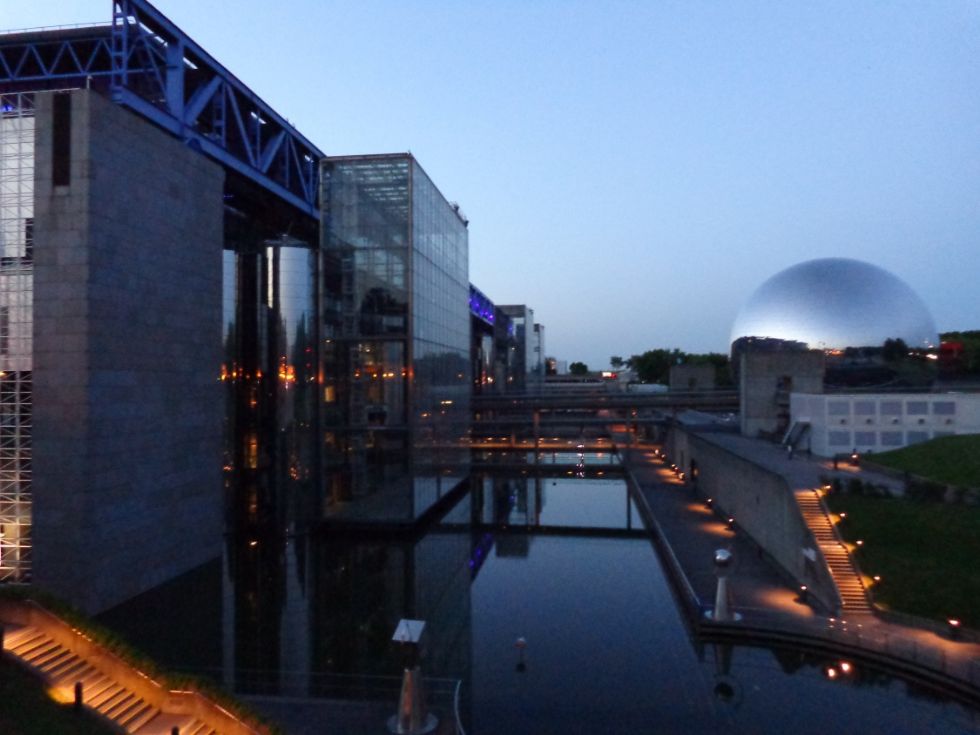 La Villette by twighlight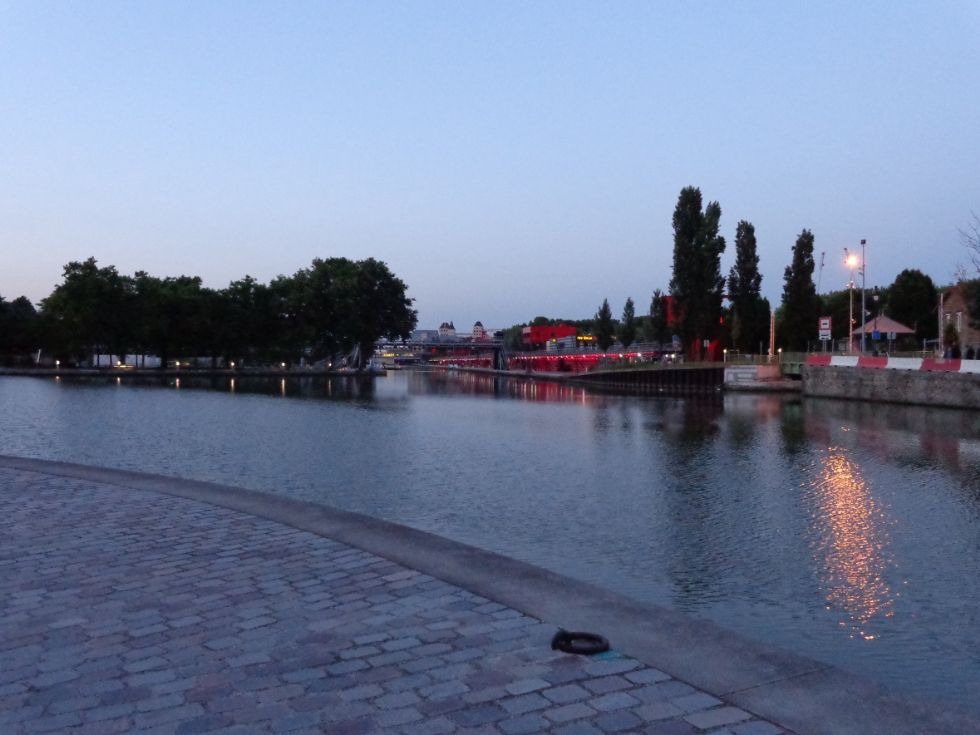 Evening walk by the canal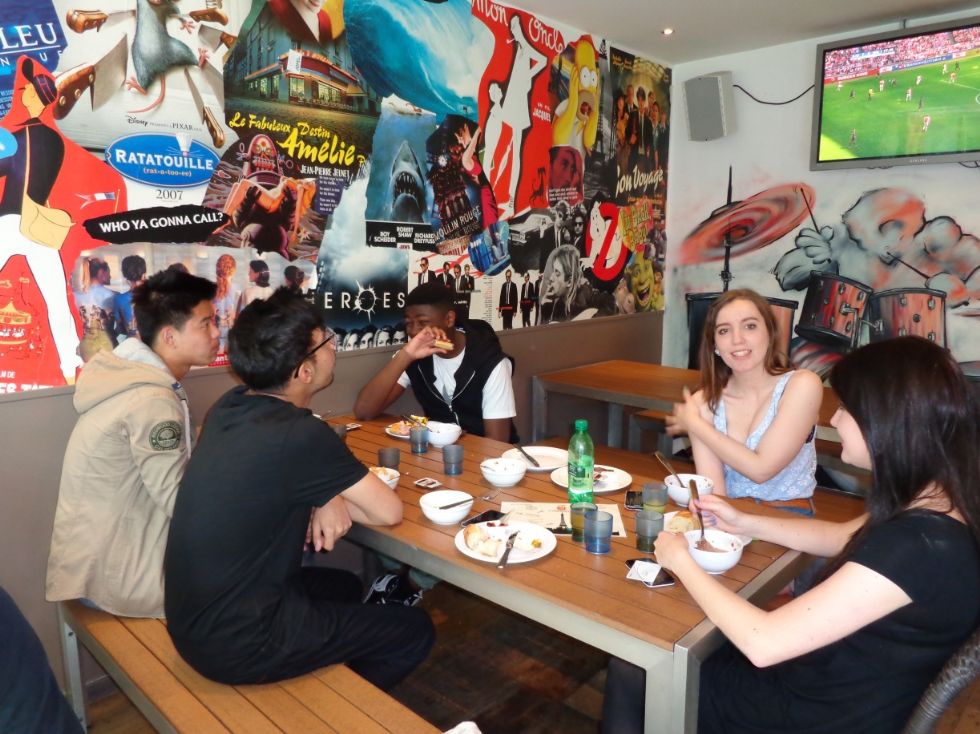 Baguette for breakfast