Back From Home-stay and Straight to Work!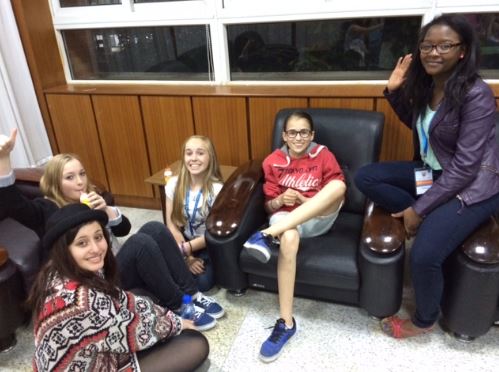 Today all the students returned from homestay. They have been buzzing!! They have been spoilt rotten and had a great time. It seems that a lot of the time has been spent eating, shopping and seeing the sights of Shanghai, shopping – they have been to the aquarium, shopped, the cinema, shopped, up the sky scrapers, shopped, to theme parks, shopped, zoos, shopped, fancy restaurants…. and more shopping! They have also come back loaded with gifts, one of the most impressive is the autographed table tennis bat. The staff are very envious and would love to have been on homestay!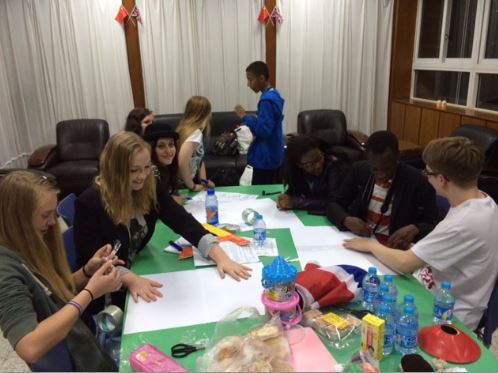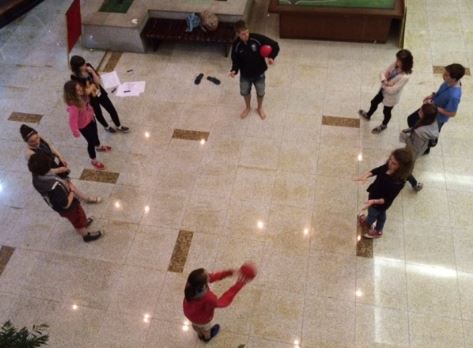 Upon return to the school at 7pm we hit the ground running. Tomorrow we are going to the migrant workers school and teaching English and dodgeball, so the evening had to be spent planning. These lessons will be quite different as these students will not speak any English, so the level of challenge will increase for the Jack Hunt Students. We are also going to visit the Shanghai technology museum and in the evening we are going to the acrobatics show. So a busy and exciting day.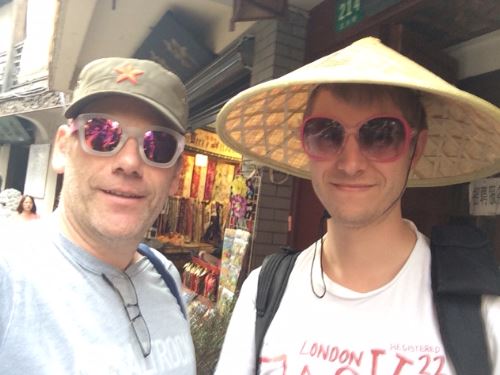 The weekend meant that the staff had the chance to do some sightseeing too, we have been to a historic water town and also seen some of Shanghai city. Mr Crawley and I managed to buy some fetching sunglasses and headwear – we are clearly streaks ahead of the students when it comes to fashion!
All are heading off to bed now in readiness for a busy few days ahead! We hope that you have a good Bank Holiday weekend…
Regards,
Martin Barwise
Assistant Headteacher