Day 1 - Travelling
We had an early start on Tuesday morning to make our way to Folkestone to take Le Shuttle to Calais. We were soon emerging from the tunnel to discover the weather was not much better in France! We made our way to the hotel some 45 minutes away on the motorway.
The hotel is nicely tucked away in a pine grove with a huge equestrian centre nearby. We quickly settled and decided to discover the area on foot. We had a stroll towards the beach, having a look at the lovely houses on the way. We soon found a Parcours Sportif and it was the perfect opportunity for us all to get rid of all the spare energy from being sitting on the coach most of the day!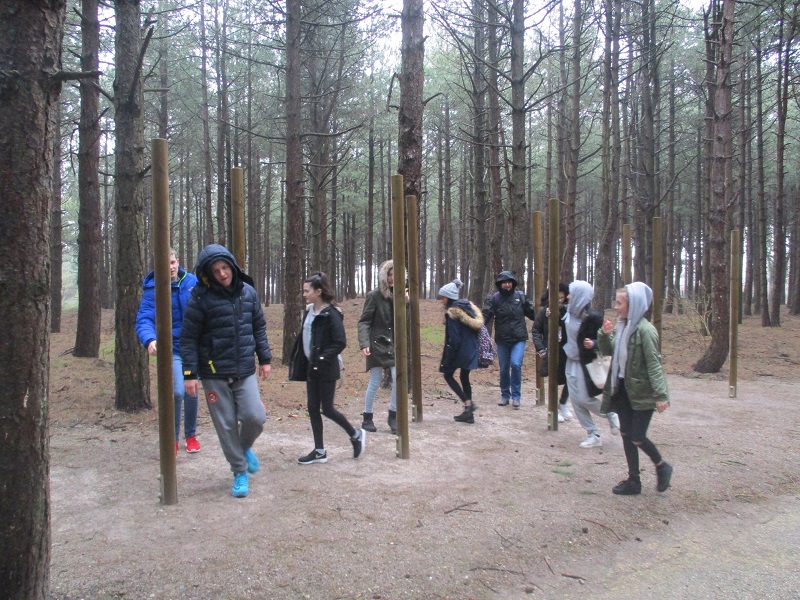 We never made it to the beach as we just went round in a big circle and back to the hotel. Many will blame Mr Mandin's poor sense of direction but it was all a plan to go back to play pool or babyfoot!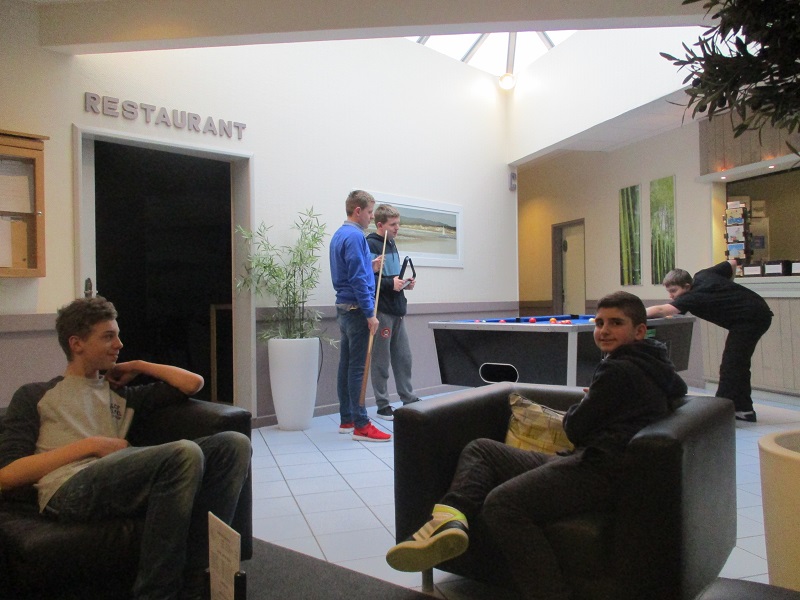 Dinner was a simple affair at 6.30 with a sausage roll for starter, meatballs, rice and green beans for mains and an ice cream for dessert. After dinner, more games of pool and babyfoot made for a pleasant evening.