We have arrived!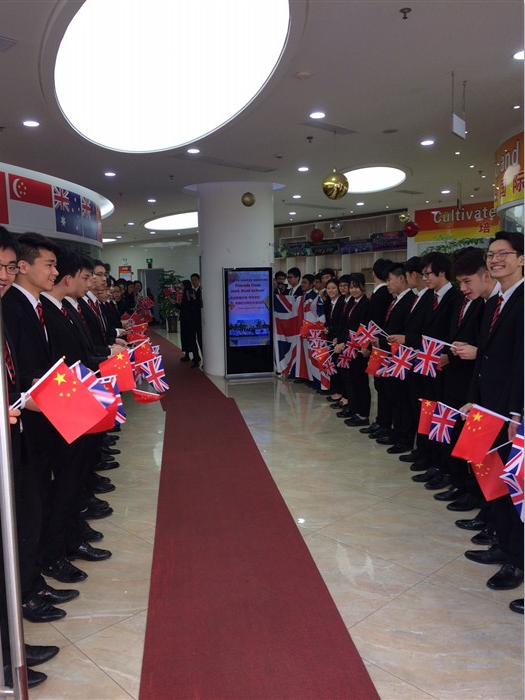 The 11 hour flight meant ample opportunity to get some much needed rest and sleep before a busy 10 days……… or an opportunity for at least 3 movies and to try not to sleep at all, for most students this was their preferred choice. We arrived to a bright and sunny yet chilly Shanghai.
On arrival at school we were welcomed to the International department by a corridor of students waving flags and singing welcome to China. This certainly woke the students up. At the welcome assembly it was an opportunity to meet up with some familiar faces from years gone by and students to see again friends from last year's exchange. Lunch followed, then an opportunity for a short rest to unpack before heading out to Longhua Temple. A relaxing walk around whilst listening to the Buddhist chanting and the smell of incense only added to the tired and weary students need for sleep. The bus journey back to school was a great opportunity for us to get some sleepy selfies.
Our very western evening meal included various rice, meat and vegetable dishes, but most students played it safe with some chicken popcorn and fries. An evening walk to the supermarket allowed students to stock up on any essentials (Mainly sweets and chocolates) before an early-ish night. Also this evening was an opportunity to meet with colleagues from the Gold Apple School, and PU Xing middle school, to work on some plans for this visit and also future partnership links.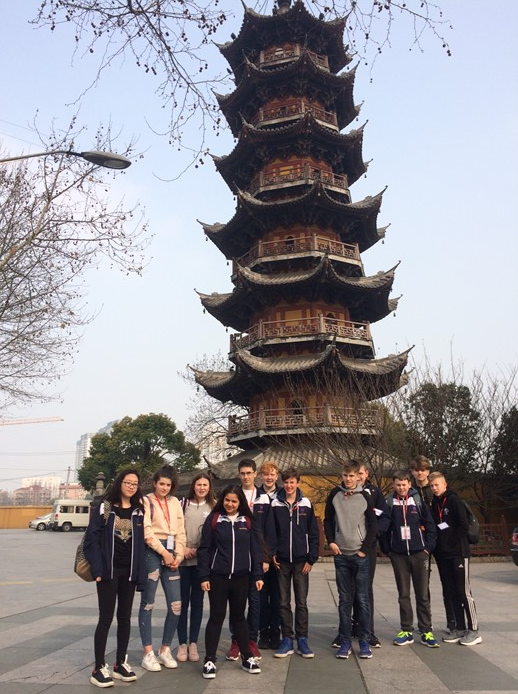 This evening, to stretch our legs, we had a walk to the supermarket. It was a chance to practise crossing roads and keeping a sharp eye out for the silent electric scooters, with no lights on! All returned safely with an assortment of traditional Chinese snacks… oreos, snickers bars and cola! Also needed to buy a towel for one member of the party, and may tomorrow go on an expedition for some school trousers, that may have been last seen lying on a bed at home in the UK!
Tomorrow the students are spending the morning at Pu Xing Middle School, where they will be teaching their first dodgeball lesson and also taking part in a ceramics lesson. Followed by a trip to the ancient town of Gaoqiao.
Just had a message from one of our link teachers for us to supply a passport photo of each of the party so that we can apply for residency certificate! Just checking to make sure that we did buy return tickets!!
More updates to follow.
Mr Barwise