Day 10 - A Disney Finale!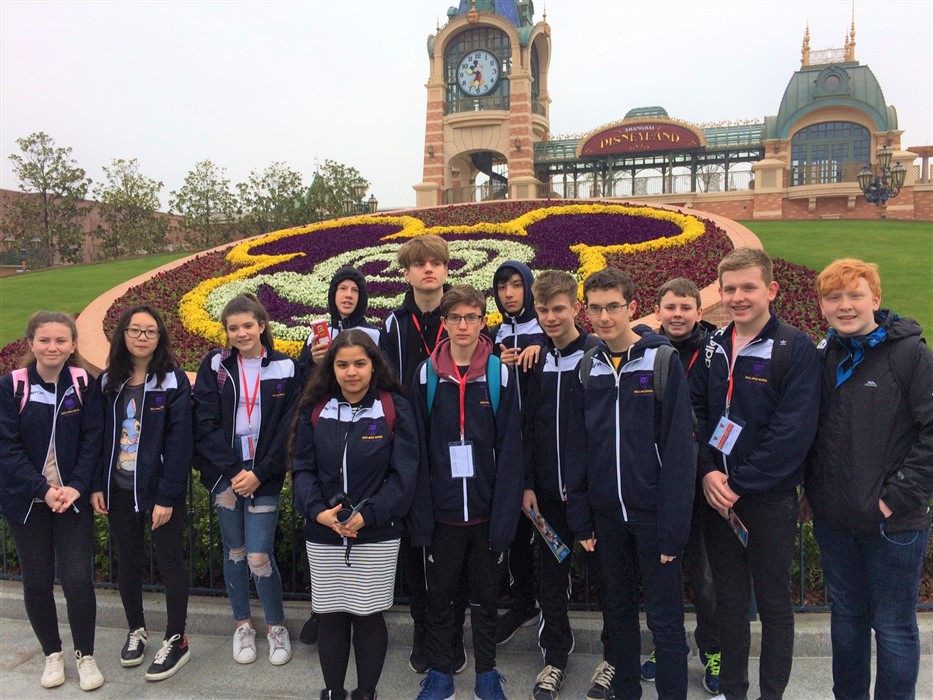 Well what a day! A new part of the trip for this year, Disneyland Shanghai. The Principle of the Gold Apple School was very keen that this was added, and too be honest Mr Smith and I were not convinced that it would be so great. Well, happy to be proved wrong! It was an amazing day, and a really highlight to finish the trip with. The Tron ride was crazy, a rollercoaster but you are sat on a motorcycle! Mrs Wheatley was the first of the staff to give it a try and Mr Barwise and Mr Smith followed on! The weather was not on our side, cold and a bit of rain, but didn't spoil the fun.. The Disney atmosphere was amazing, the parade and the characters as that you would expect. We were all carried along with it. A benefit of the rain and this time of year was that the park was not too over crowded so there was virtually no queues for the rides, this allowed some to be ridden repeatedly!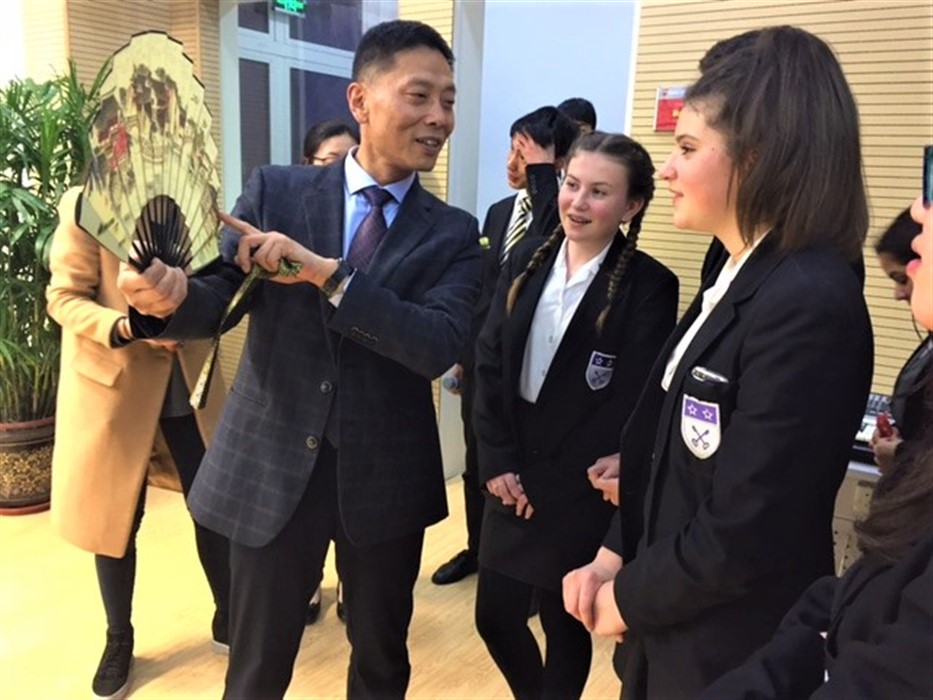 Students enjoyed burgers and pizza! Staff enjoyed coffee! We are all feeling quite tired today at what has been a very busy 10 days, this in itself provided a new experience for Mr Smith. Sheltering from the rain at the meeting point Mr Smith was leaning up against a wall…. and managed to fall asleep standing up! He woke up very swiftly and announced that he needed to go for a walk and then walked straight into a balloon sellers mass of balloons. He has worked incredibly hard this year once again and thrown himself fully into ensuring that the trip has been a great success.
After Disney we headed back to school for packing / shoving as much dirty washing as possible into what space remains in the suitcase! Then to the farewell party, were entertained by Nanchuck – Kung-Fu performances, Sword Skills, and a tea ceremony. Music was provided by Summer on the piano. Then a Chins vs UK 'head-shoulders-knees and toes off' The UK won! Some thankyou speeches from Principle Yu and Principle Johnson, Mr Barwise, Adam and James and then some gifts were exchanged. We have some upset students who are very sad to be leaving their Chinese friends old and new, but as I said inn my short speech, there will be some long-standing friendships that develop again from this trip, and that this is not the end of the trip, but the start of a very exciting chapter for many of the students.
Now back up in the dorms and final packing / stuffing before an early start tomorrow and heading to Pu Dong Airport and then starting the trip home, tomorrow will be a very long day. Flights times are unchanged, and we anticipate landing as scheduled. Mr Smith will be tweeting updates and will see you tomorrow evening.