Student Survives Bear Grylls Show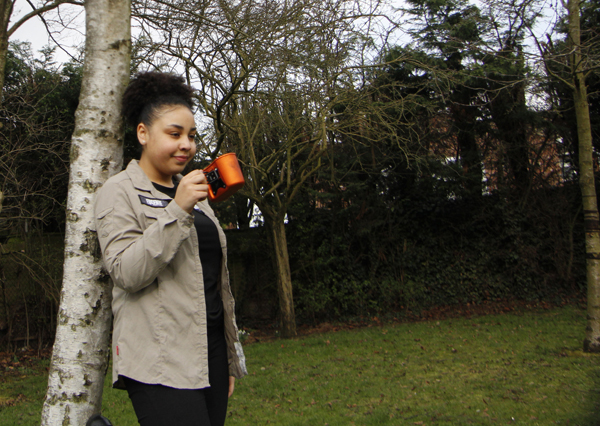 On an quiet Tuesday evening Eugenie's Mother saw an advert which would change her
daughter's
life - little did Eugenie know - Bear Grylls was looking for a candidate just like her for his show, Bear Grylls Survival School.
After a series of skype interviews with the producers, getting to know Eugenie and finding out her fears, they invited her to a face to face interview in Birmingham. Unfortunately, due to travel arrangements, Eugenie was unable to make this interview but luckily, they rescheduled it - with Bear's production team.
Two weeks after her meeting with Bear, Eugenie received a phone call saying she was one of the top ten chosen to be on the show. It was not long after that Eugenie and nine others were whisked off to Wales to start filming the show, and she was issued with her Bear Grylls kit to keep her safe on her adventures.
The filming took place over two weeks, Eugenie didn't mind as she had stayed away from home before and she was able to bond with the rest of the group. For their first 'mission' the young adventurers were taken to a beach where they were greeted by Bear Grylls, who arrived by speed boat from his island. He dropped them off out to sea and they had to swim back to shore.
During the two weeks, the group of 10 survivalists had to overcome many challenges; abseiling (forward and backward), swimming, marine style workouts, building rafts, jumping out of a speedboat and a helicopter, plus eating weird meals such as maggots, pig's ears and a cow's tongue. Eugenie found that the safety of the team and their support crew gave her more confidence. Overall she said "I conquered my fears of water and heights and I would like to do it again ".
Keep up to date with our latest news

Facebook

Twitter

School News App