Students Quiz Local MP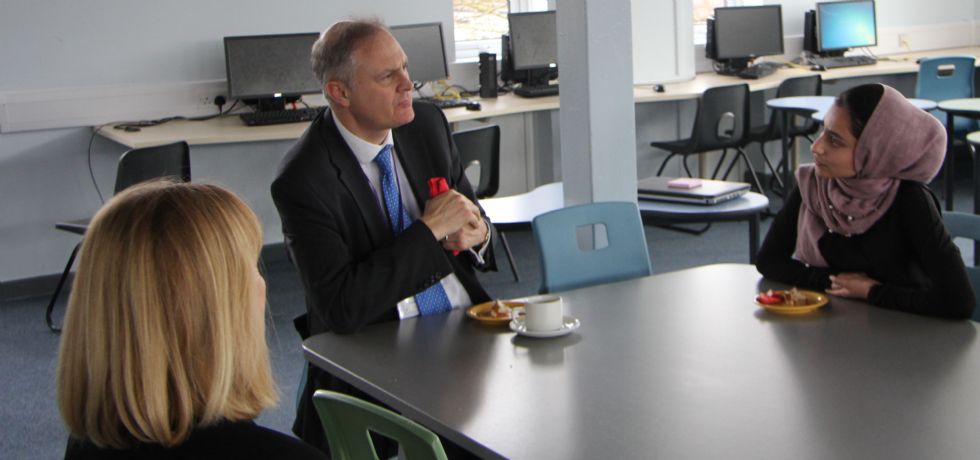 On Friday 10 March Peterborough's MP Stewart Jackson visited Jack Hunt School to give students the opportunity to put their questions to him. The Student Council were ready and waiting for him, questions prepared. They introduced themselves and with greetings out of the way, the question & answer session started. It was great to see the students interacting with the MP and their probing questions really put him on the spot. Topics of discussion ranged from the latest on the European Union to immigration, Grammar Schools and politics in America. He also spoke about his time in Parliament and how he speaks in front of well-known members of The House.
When Headteacher Mrs Kilbey joined the discussion conversation turned to the subject of young carers. The students opened up about their own experiences as well as sharing their feedback on how Peterborough's carers could be better looked after, both mentally and physically.
The conversation continued over lunch and afterwards sixth form students Kaynat Chaudhry, Balqisa Farah and Hadya Suge, took their visitor on a tour of the school. At the end of the visit, he thanked them for showing him around and proclaimed that he would love to see some applications from them for work experience in his office.
Keep up to date with our latest news

Facebook

Twitter

School News App