Red Nose Day 2017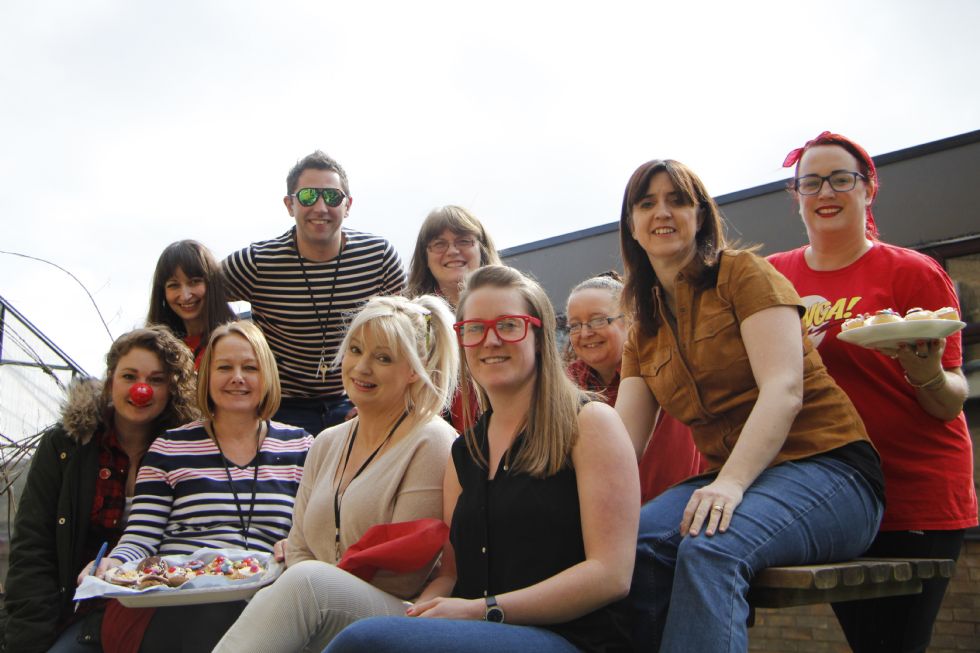 Comic Relief/ Red Nose day 2017 was a fantastic success at Jack Hunt this year with a total of £1295.90 raised for a very worthy cause. Students were asked to take part in a non-uniform day with a red theme which had a brilliant uptake and students seemed to really enjoy the opportunity to come in to school looking individual for a day.
There was also a Comic Relief treasure hunt that took place during lunchtime with clues dotted around the school where students were required to solve maths problems that were attached to letters to make a word. Five top prizes were awarded to the first five students who solved the puzzle with smaller prizes being given to anyone else who was able to complete the treasure hunt.
Finally, there was a cinema club after school where students were given the choice of three films to watch with their friends, they chose Back to the Future over Up and the Simpsons Movie. All in all, it was a very successful day with a fantastic amount of money raised for a brilliant cause.
Keep up to date with our latest news

Facebook

Twitter

School News App