Being Above the Clouds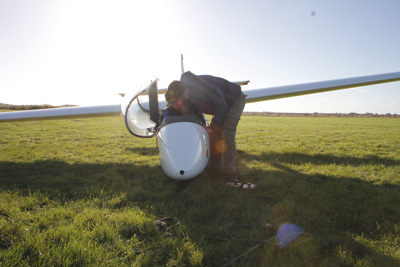 Students took to the air on Friday 25 November as part of a school trip hosted by the Air Training Corps and Crowland Airfield. The aim of the trip was to give students team building skills and interview techniques whilst enjoying an amazing experience and meeting some inspiring role models. The day was open to all students over the age of 14 and students underwent an application process to whittle down the numbers for the 20 places on offer.
The school is working with High Sheriff Penny Walkinshaw who is giving Jack Hunt unmissable opportunities for students who want to learn more about certain jobs, in this case Penny gave prospective future pilots from Jack Hunt an opportunity to talk to some current pilots and fly in a glider, giving them the feel of being a pilot themselves.
Two students from year 12 want to become pilots so this trip was really beneficial for them. The taster session included a 20-minute flight in a glider, team building exercises with the Air Training Core and interview techniques. Some VIPs were there including the CEO of British Airways, so there were opportunities for students to find out more about their possible future careers.
I caught up with one student Oussama Tourabi, who wants to become a commercial airline pilot. He told me how much it has motivated him to become a pilot and, that he had gained a wealth of knowledge so that when he leaves Jack Hunt he can follow his dreams. But he also said: "The best part was flying." The students not only had a go in the gliders but they also got knowledge and insight into mechanics and how it feels to be in the air.
To sum up the day Oussama said "Being above the clouds, best feeling ever!"
Don't forget to keep up to date with our latest news

- follow us on

Facebook

and

Twitter

or download the

School News app

on Android or Apple devices