Callum Commemorates Queen Katherine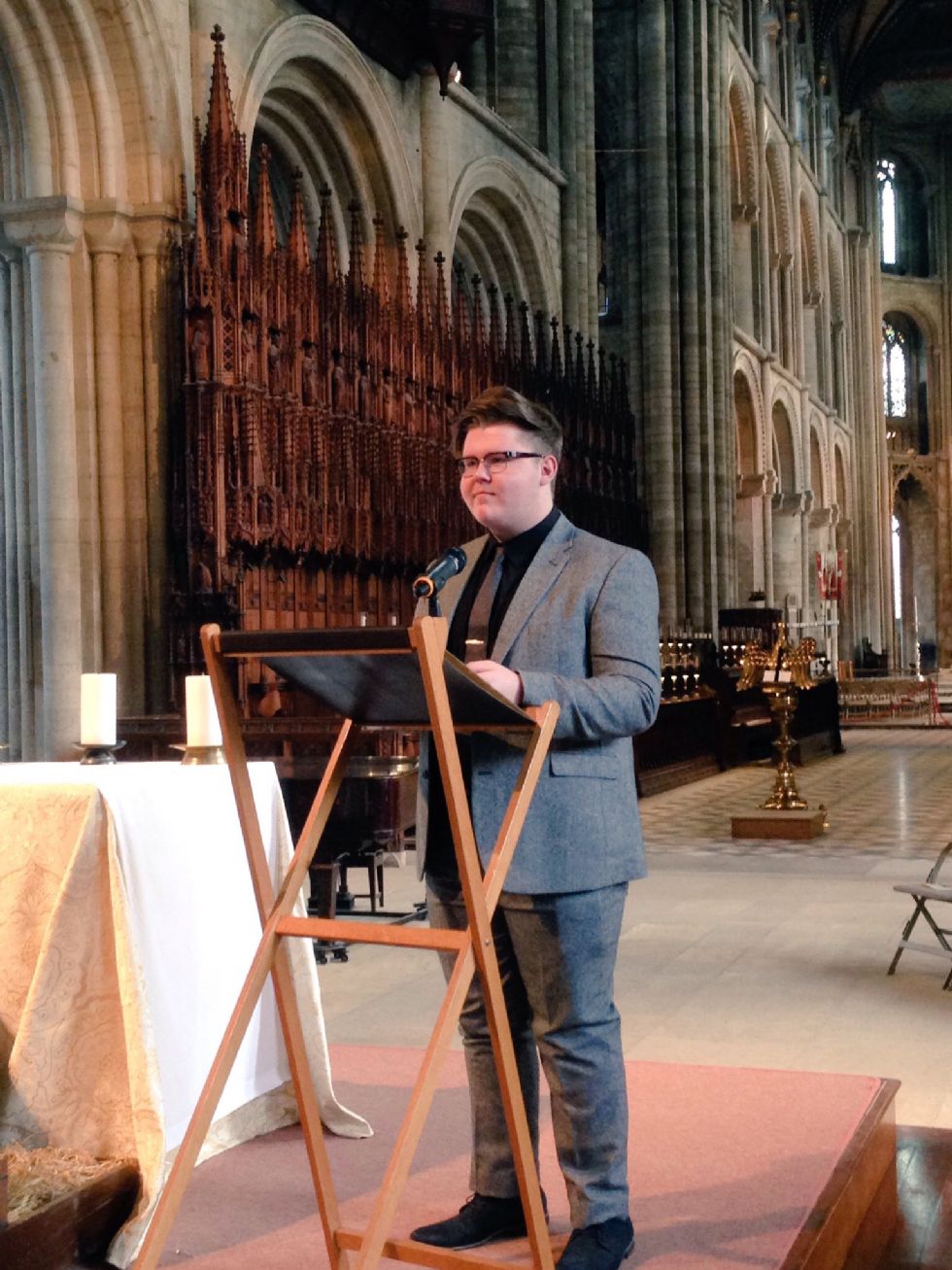 On Friday 27 January 2017, Jack Hunt School was honoured to take part in Peterborough Cathedral's Katherine of Aragon Festival. The three-day event showcases Katherine's eventful life from her Royal Spanish roots to her marriage to Henry VIII and eventually her burial in the Cathedral here in Peterborough.
Callum Genever and Mrs Mcguiggan attended the Commemoration Service for schoolchildren which was just one of the many events taking place. Callum read a Bible passage from Corinthians, in Spanish, in front of a Cathedral full of people including the Spanish Ambassador and other dignitaries. This may have been especially nerve racking but the Ambassador was impressed and said "it was a very good performance".
Callum was unable to take part in the Juvenes Language Challenge which took place earlier in the year, so was selected to give him the opportunity to show off his excellent language skills; Miss McGuiggan was especially impressed with his Spanish pronunciation.
Both the Cathedral and the Peterborough Museum will be continuing the Tudor theme in the coming months. The Cathedral Visitor Centre continues to host an exhibition; 'Katherine, England's Spanish Queen' until 15 March and, the Museum's 'Tremendous Tudors' Exhibit will be running until 2 April.
Keep up to date with our latest news
| | | | | | |
| --- | --- | --- | --- | --- | --- |
| Facebook | | Twitter | | School News App | |