JHS Eco-Reps Visit Anglia Water Roadshow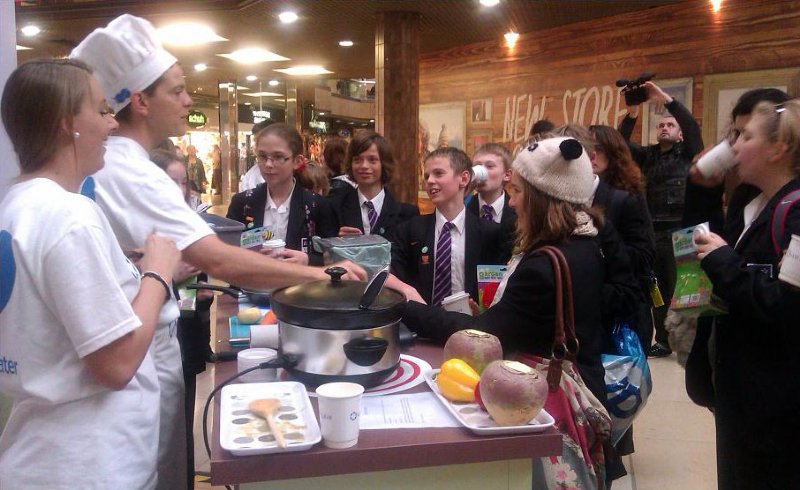 The School's Eco Reps were treated to an afternoon of water-saving fun in Queensgate on the 13 October. The School's trust partner Anglia Water were launching the Keep it Clear campaign in Peterborough with their interactive road show stalls and amazing light show in Cathedral Square.
There were plenty of fun activities to get involved with including face painting, hook a duck and soup making. However, the students were shocked with facts such as: 10,000 tonnes of food, fat and sanitary waste block the sewers beneath our feet and £7million is spent each year clearing blockages. The Eco reps learned ways to prevent this happening in the future. For example, using the free sink strainers provided by Anglia water to stop food going down the drain. The eco reps were surprised to learn that even cotton wool and baby wipes should be binned and never flushed down the toilet. Their mission now is to spread the word to stop environmentally harmful and expensive blockages happening in the future.
Amanda Pantling
Sustainable Schools Coordinator