Children In Need 2011 - Get Involved!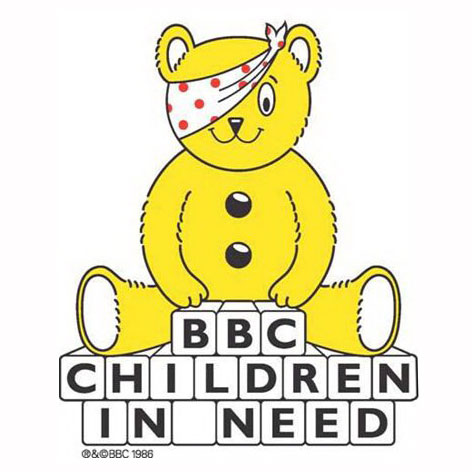 On Friday 18 November 2011 the nation will be busy raising money for Children in Need.
As a school we will be supporting this charitable event and throughout the day there will be a number of opportunities for students and staff to donate their money.
If students wish to participate by not wearing their School Uniform they will be asked to donate £1 to do so. This year the theme is 'All About the Spots', so students should wear at least one spotty item of clothing.
It is important for all students to remember that this is a normal teaching day and there must be no extremes of clothing. What is worn must be suitable for practical activities such as cooking, working in a workshop area and Science. This includes suitable footwear. Normal PE uniform is expected for any students having PE on a Friday.
The money for this will be collected during Lesson 5.
Sixth Form and Staff will be allowed to wear Fancy Dress for an extra donation, the minimum for which will be £2. The theme for the fancy dress is 'The Movies'.
During Children in Need Day each House will be allocated an area where students can set up stalls or activities at break and lunch times (subject to weather conditions) to raise additional money. The House that raises the greatest amount for Charity will be recognised and positive points awarded.
We hope you will encourage your sons and daughters to be active citizens and to strive to make a difference to the lives of others by getting involved and helping us to make as much money as possible on Children in Need Day.
Yours sincerely
Mr Keber
Head of House