JHS Celebrates Its Sporting Achievements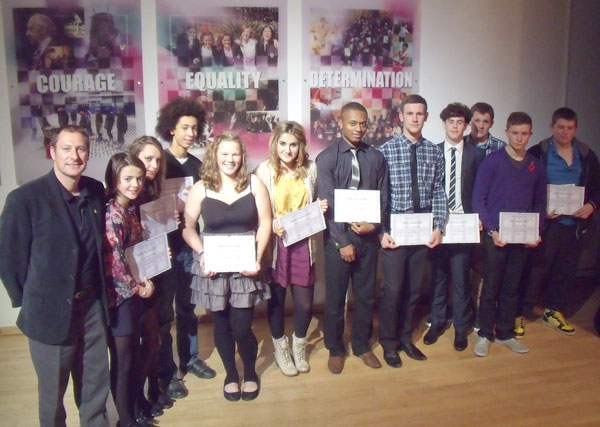 The third annual Sports Awards Evening was held at Jack Hunt School on Thursday 3 November 2011 to celebrate the outstanding sporting success and achievements of its students.
Numerous award categories were recognised from Highest Attendance at Extra Curricular Activities, to Most Improved Students at GCSE and Outstanding Sports Person on the Junior Athlete Education Programme. This year over 100 people attended including students, parents, Governors, award sponsors and the school welcomed Guest Speaker Olympic Swimmer Nick Gillingham MBE.
Nick is a double Olympic medallist swimmer and former World European and Commonwealth Champion; he has been European Champion on three successive occasions. Winner of 17 Championship Medals gaining three World Records, nine Commonwealth, 11 European and 17 British Records for his individual events. He also undertakes extensive mentoring work in education as well as the community for the Youth Sport Trust.
During the afternoon Nick spent time working with groups of Jack Hunt students inspiring them how to aim high and achieve their goals At the Awards Ceremony, he gave a captivating and inspirational speech highlighting key events that had contributed to him consistently achieving at the highest level of competitive sport.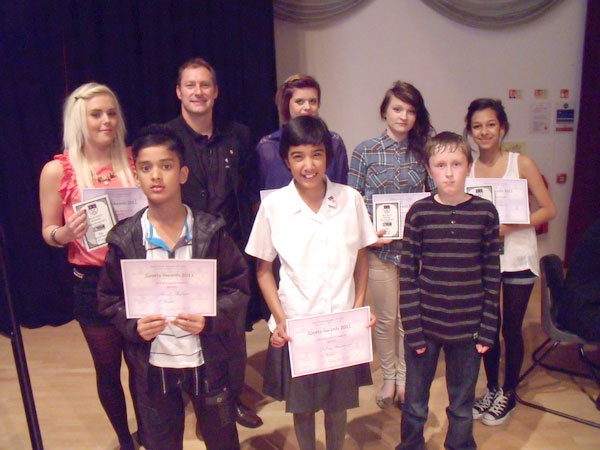 Lead Specialisms Teacher for PE, Tim Smith said, "Again, the Awards Evening was a huge success and I would like to thank Chroma Sports and Trophies for sponsoring the awards for the third year. A new Primary Award was introduced this year and we invited our Cluster Primary Schools to nominate a pupil who they felt had excelled in sport. The evening was a great way to celebrate and recognise the hard work and determination of all the students in PE and Sport, all of which thoroughly enjoyed Nick Gillingham's captivating speech".