300 Day Countdown Celebration to 2012 Olympics at JHS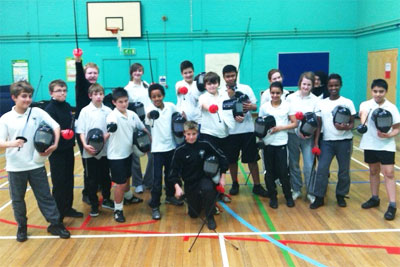 Jack Hunt School are eagerly counting down to the 2012 Olympic Games by holding events marking the various stages.
On the recent 300 day countdown to the opening ceremony of the Paralympic Games, the School marked the occasion by organising a Fencing Workshop for a number of students both in Key Stage 3 and Key Stage 4. This event is not only an Olympic event, but is a sport that most of the students have not had the opportunity to experience.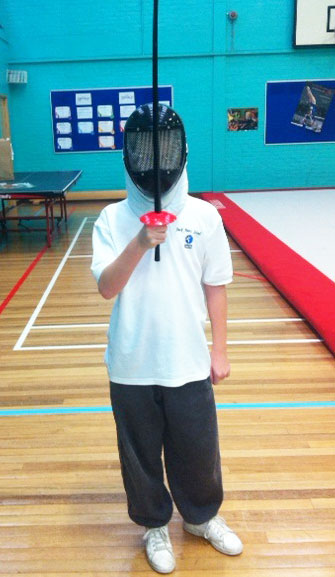 The Workshop was provided by Outstanding Events Company who guided the students through the techniques required to create a safe fencing zone which familiarised the students with the sport, materials and the etiquette.
Mark McAuley, PE Teacher said, "The students left the event enthused giving lots of positive feedback to their peers and other members of staff that they had really enjoyed it".
To date, the School has promoted a new Active Citizen Scheme encouraging students to achieve one of the Olympic or Paralympic ideas and has hosted many Olympic based sports festivals for partner primary schools.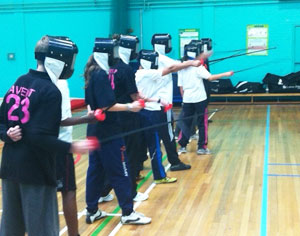 The School has been visited by many Olympic Athletes recently including Gymnast, Louis Smith and Swimmer, Nick Gillingham.
In January, Year 7 students will celebrate the 200 day countdown to the Olympics by taking part in an Olympic Multi-Sport Festival. This is one of many in-school events to help celebrate London 2012.