JH Christmas Hamper Competition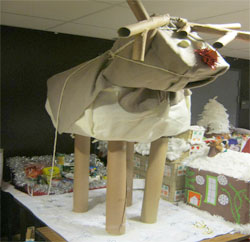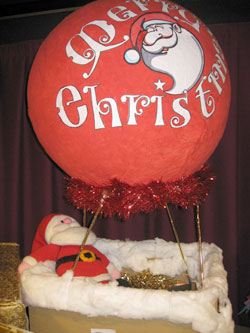 Jack Hunt School held its annual competition to design, create and fill Christmas Hampers. Over 80 Tutor Groups produced spectacular hampers, in a variety of designs from Christmas Crackers, Christmas Trees, Reindeers, Snowmen and of course, Father Christmas made an appearance.
This is the fourth year running that the school has organised the Hamper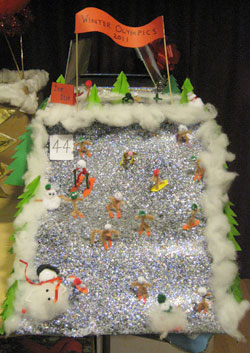 Competition and each Tutor Group were given just a cardboard box, donated by Arrowpak International, and then their creativity took over. The students really enjoyed the challenge and
said they enjoyed working as a team and sharing ideas.
Congratulations to the winning Tutor Group EAHD, who designed their hamper in the shape of a Winter Olympics Snow Slope and Ice Rink and filled it with food presents.
The hampers were distributed, with the help of the winning Tutor Group, to Peterborough Street's Shelter for the Homeless, Peterborough Foyer and Age UK and the school would like to thank Arrowpak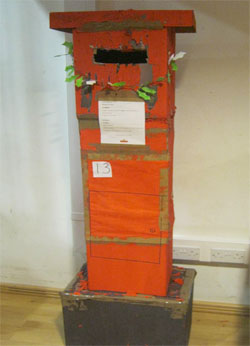 International for helping with the deliveries.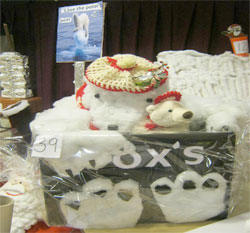 Kirsty Whitwood, Religious Education Teacher and Co-ordinator of the SEAL Programme, who organised the competition, said, "I have been overwhelmed by the enthusiasm, creativity and generosity of all students at Jack Hunt School. It has been brilliant to see students working together to create and fill the Hampers and the end results have been fantastic. The Hampers keep getting bigger and better every year!".
Click here to see more pictures of the Christmas hampers created and filled by the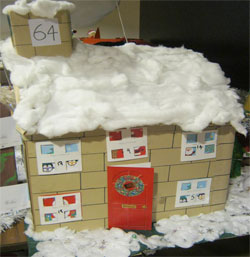 students.