JHS Musical Theatre Group Sell Out 'Oklahoma'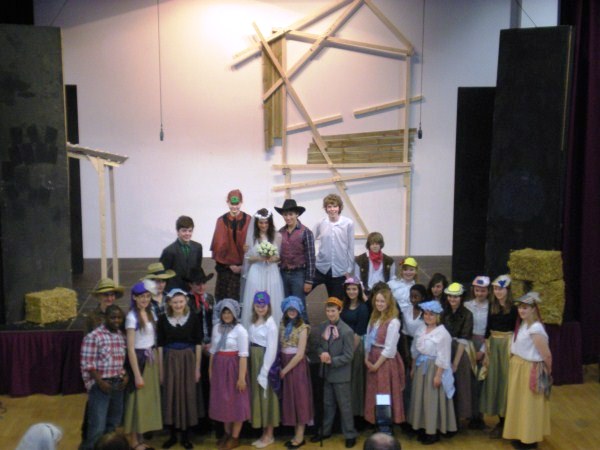 "You're doin' fine, Oklahoma! Oklahoma, OK!" – the final lines of the encore were drowned by cheers and applause as the young performers from Jack Hunt school completed their run of this musical theatre classic. After five months of hard work, with nightly and weekend rehearsals, the student artistes played to packed audiences for four nights, on one of which an expertly signed performance made the show accessible to members of the deaf community. Earlier in the week, a matinee was offered to a community audience ranging in age from 10 to over 80 years old.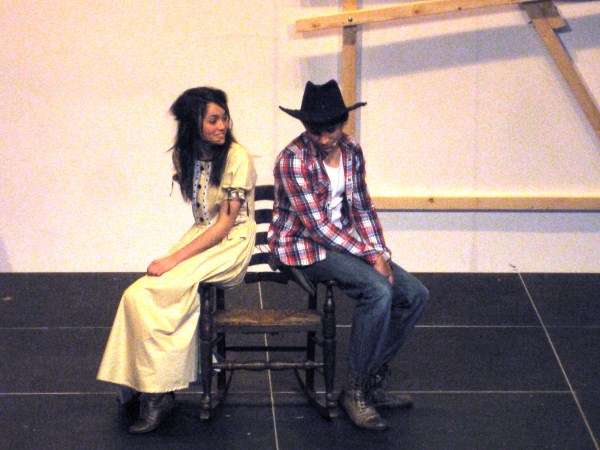 Set in the wild and untamed territory of Oklahoma around the end of the nineteenth century during a period of great turbulence when native Americans were forced to give up land, this was the first collaboration between composer Richard Rodgers and lyricist-librettist Oscar Hammerstein II. It opened on Broadway on March 31, 1943 - where incidentally it ran for an unprecedented 2,212 performances.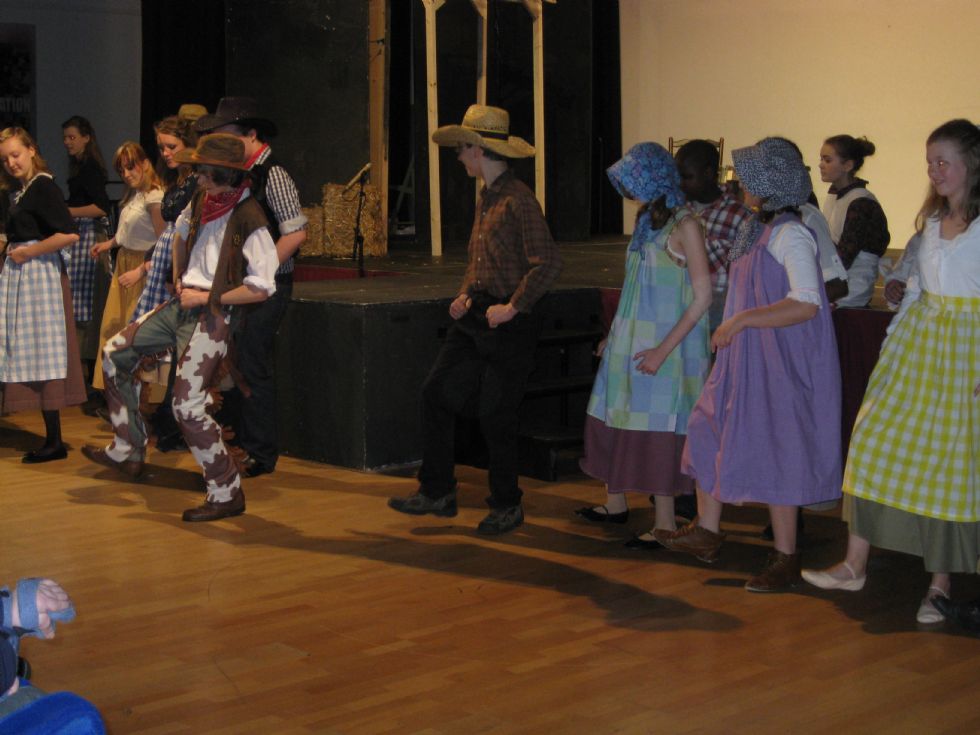 Maggie Keber, Co-ordinator and Director, reflected, "Very few of our young enthusiasts had ever heard of Oklahoma! It has certainly been a tough undertaking all round: musically, dramatically, in its choreography and certainly in its themes."
The first scene lasts almost an hour and incorporates no less than seven demanding musical numbers! The complex and lengthy dream sequence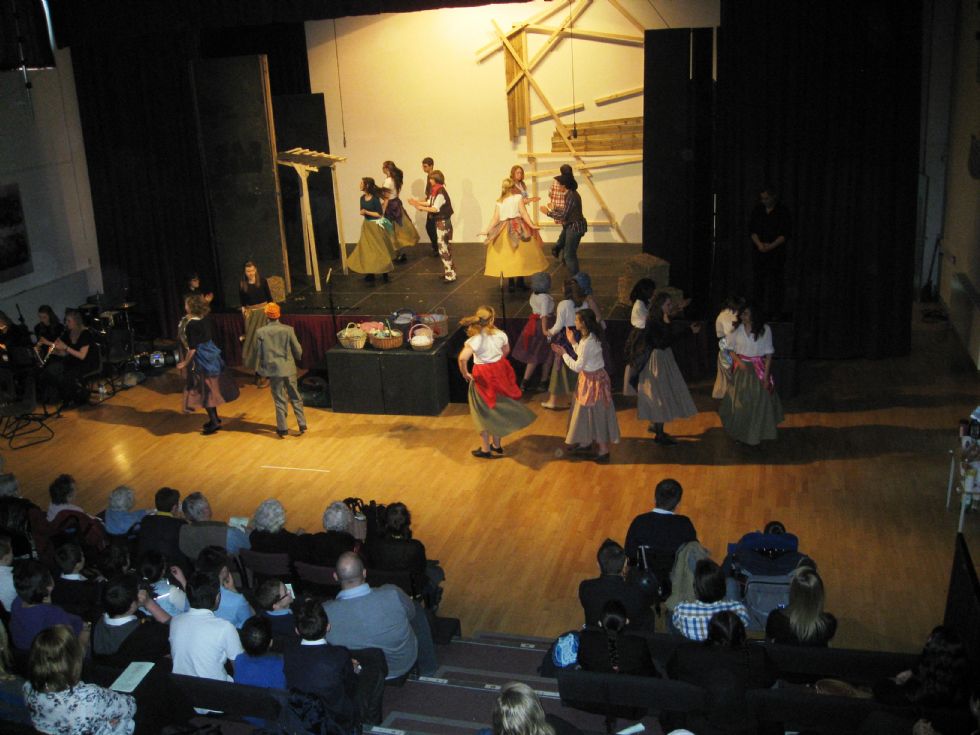 at the end of Act 1 reveals Laurey's deepest fears through a tightly choreographed blend of movement and dance. The love story is complicated by the intrusion of dark obsession; the comedy involves some very rough justice. Even the final resolution seems a little haphazard and make-do, maybe intended to reflect the uncertain and precarious nature of life in the new territory. Over the last fifteen years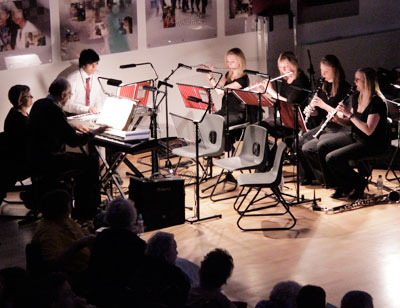 of full-scale musical productions, the small team of staff responsible have always tried very hard to keep the range as wide and as challenging as possible for their young performers – very rarely do they pick the easy option!
Supported by talented musicians, led by Curriculum Area Leader of Music, Lisa Hardy and former Leader, John Walmsley, once again, the lively young artistes have risen to meet the challenge with energy and conviction – and they're already asking, "What are we doing next year?"