Evening of Expression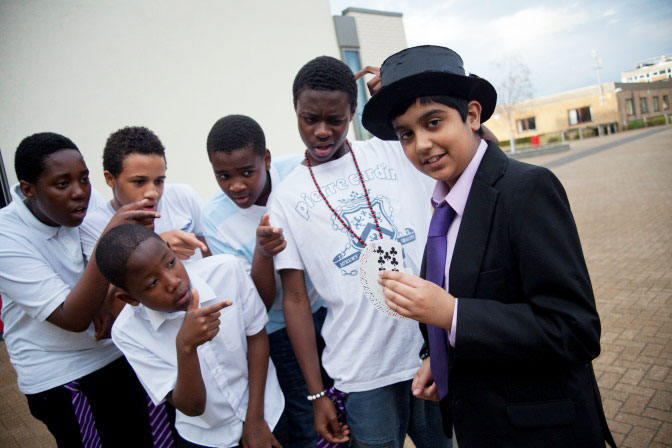 On the evening of Thursday 19th April, students, parents and staff gathered together to celebrate our freedom to speak up and speak out by taking part in Jack Hunt School's Pledge Against Prejudice: Evening of Expression variety show. Our very own Head Girl, Georgia Evans, and rising star Joshua Bookal, compered an evening which showcased a diverse range of talented performers. Musicians, dancers, singers, poets, dramatists, filmmakers – even our very own magician Dhanyal Akhtar! – wowed the audience with their enthusiasm, passion and creativity.
The event, which coincided with "Holocaust and Bravery Day", helped to raise over £300 to support the work of The Aegis Trust. To mark the occasion, Jack Hunt School played host to special guests Andrew Fearn, from The Aegis
Trust, and Adeela Bainbridge, from The British Red Cross. What's more, our very own Deputy Head Girl, Lucy Johnstone was interviewed about the event live on BBC Radio Cambridgeshire!
What made the night particularly special was the fact that it marked the very first time that many of our students had performed before an audience – not that you could tell! Despite a few last minute jitters, everyone involved delivered a performance they could be proud of and made the show a triumphant success. And who will forget the moment that first-time singer, Mpho Mazibeli, hit his stride to walk into the audience to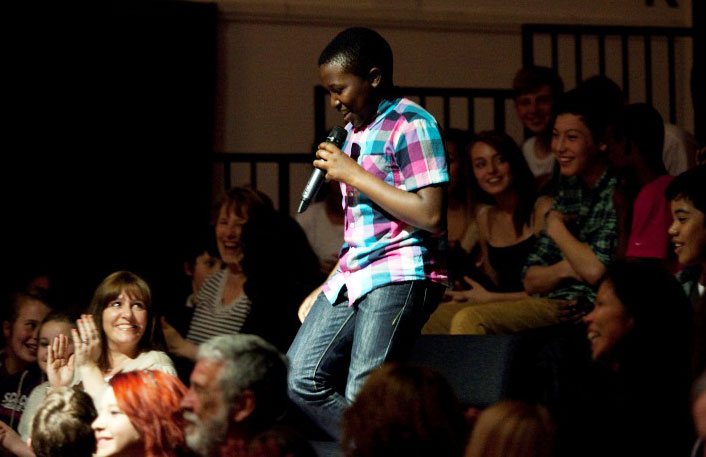 serenade some very special ladies?
To conclude the event, the Pledge Against Prejudice "Pledgies" screened their short film "Pledge Against Prejudice" about the importance of our freedom to speak up and speak out. This powerful, moving and resonant film urges us to consider our common ground and respect our freedom to be ourselves. It left many in the audience speechless and in tears. If you haven't seen it yet, you can watch it for yourselves by clicking the 'play' button below. You can also see more amazing photographs from the evening by clicking here.
Join the Pledge Against Prejudice today. Speak Up. Speak Out.