NDCS Youth Team Work With JHS
NDCS's Youth team worked with Jack Hunt School yesterday to teach pupils tips on communicating with deaf young people as part of the Look, Smile, Chat campaign.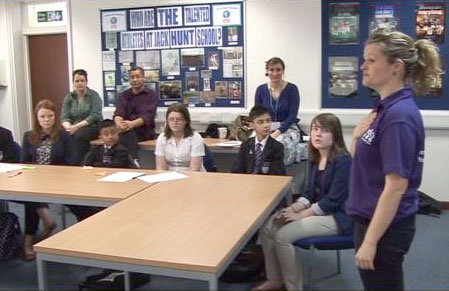 BBC Look East interviewed Participation Officer Amanda Everitt, School Council representative – Miss Small and both deaf and hearing pupils about what they learnt at the session.
The reporter references the top tips of the campaign and hearing pupils say they learned that there are lots of different ways to communicate.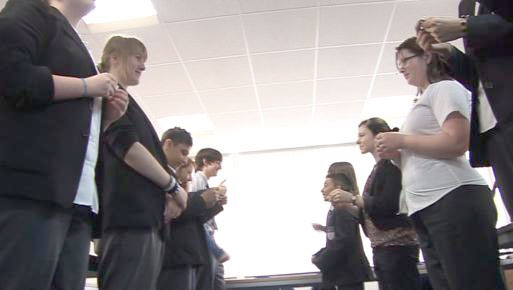 To learn more about deaf awareness check out NDCS site http://youngpeople.ndcsbuzz.org.uk/looksmilechat and the local deaf children's charity website www.pddcs.org.uk