Student Council AGM
The Student Council meet for their AGM on Friday 6th July 2012. Senior staff and Governors have been invited to attend to watch a short presentation where the Council will share their experiences and showcase the projects they have been working on over the last 4 months. It also provides an opportunity to have an informal chat over tea and cake!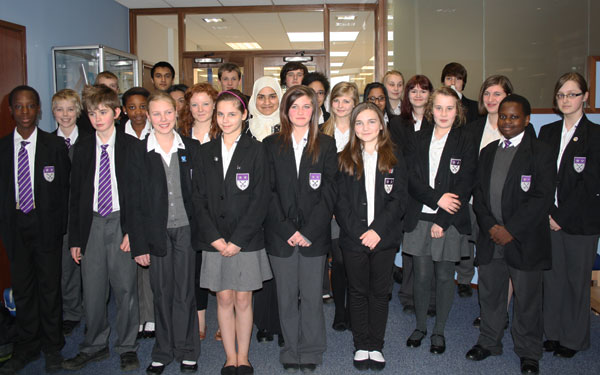 So far this half-term the Student Council have been working hard on their new notice board design which can be found in the canteen, their presentation at the AGM and Governors meeting and a small group have also been putting together a student questionnaire. All students will be issued with the questionnaire during Tutor Time enabling the Council to gain honest feedback from the student body ready for the new academic year 2012– 2013.
The Student Council have also been working on new ways that they can communicate with the student body; an article has been created which is to be published and displayed in all tutor group classrooms.
I would like to take this opportunity to say how pleased I am with the members of the Student Council, their hard work, maturity in meetings and their commitment. I look forward to working with them and new members in the next academic year.
Miss Small