Miniature Heroes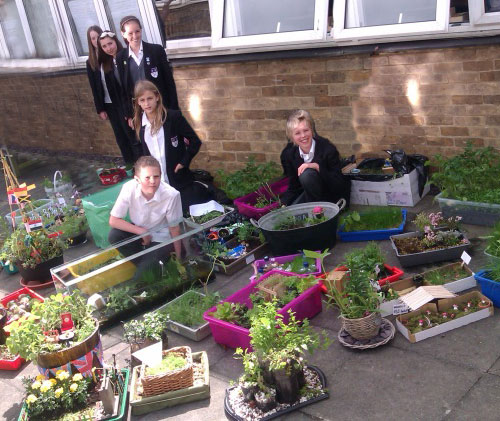 Jack Hunt School has been awash with colour and full of life this term as each tutor group competed to create the best miniature garden in this term's Seal challenge based on the theme of responsibility.
The results were fantastic ranging from the fabulous fish pond garden to 'mini Central Park' and 'mini Ferry Meadows'. Other highlights were DR's pretty garden in a tea cup and NKT's exciting water feature. Jubilee themed gardens were also very popular with bunting aplenty. Many were especially environmentally friendly incorporating what would otherwise have been rubbish into their beautiful creations, or creating edible gardens.
All entries showed ingenuity, teamwork and responsibility with some astounding portfolios of work submitted. The Eco Reps were overwhelmed with the hard work and thought that had gone into the miniature worlds and had a tough afternoon working out who should be awarded with the top prize: an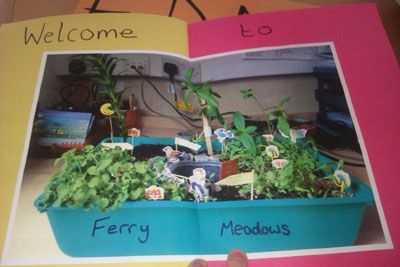 afternoon picnicking and partying at Ferry Meadows (as soon as the sun comes out!).
In the end they decided it would be most fitting to award the prize to the form who created a mini Ferry Meadows and an amazing portfolio to go with it: BTY! Well done to everyone who entered.
Amanda Pantling
Sustainable Schools Coordinator