Junior Football Leaders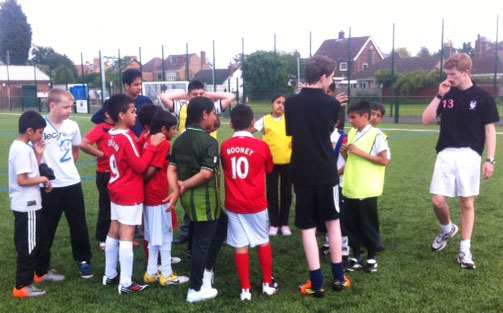 Over the half term holiday, Max Bradbury, Hamza Ali Ahmed and Richard Millington attended a Junior Football Leaders course.
The 6 hour course gives an insight on how to coach younger students, basic refereeing, arranging tournaments and running a successful community football club.
On completion of this the boys have to volunteer for 4 hours coaching within the community. The boys are doing this through Jack Hunt Cluster schools and have invited all year 5 and 6 students to attend coaching sessions from 3.30pm to 4.30pm on Tuesdays. This club is becoming ever more popular with our cluster primary schools.
Mr Smith