Urdu International Teachers' Conference
Jack Hunt School hosted its third annual teachers' conference on Wednesday 30 May led by Mr M Nawaz Head of Urdu at Jack Hunt School. The conference was attended by 13 Urdu teachers from different parts of the United Kingdom including two Urdu teachers from Lahore Pakistan.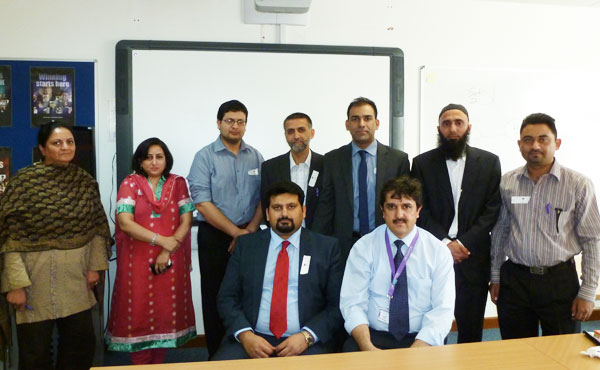 The conference started at 9.30am with a traditional warm welcome from Head Teacher Mrs Pamela Kilbey and Mr Arnaud Mandin, Curriculum Area Leader. All delegates who attended the conference praised the school Management for such a positive initiative to train MFL teachers. One delegate said," I was really pleased with the variety of issues we were able to cover on the day. The detailed explanation of controlled assessments in speaking and writing, as well as techniques to improve reading and listening skills was amazing."
All delegates enjoyed the traditional Asian food provided by Jack Hunt School and appreciated the hospitality. The conference ended at 3.30pm with the presentation of certificates of attendance by Mr Mandin.
M.Nawaz