GCSE Results 2012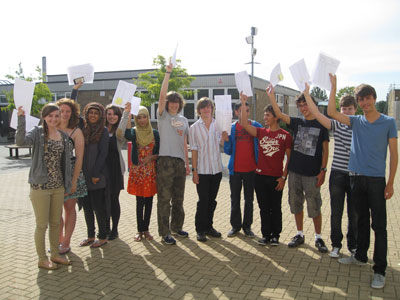 At Jack Hunt School 5 A*-C grades improved to 90% this year, with 45% of students achieving at least one A* or A grade and 26% receiving three A* or A grades. The 5 A* to C including Maths and English was 46%.
Exceptional results were recorded by the following students who all achieved multiple A* or A grades: Ali Zeb Khan, Lydia Jack, Andrew Leech, Dominic Mangianello, Rebecca Rouncefield and Isabel Williams.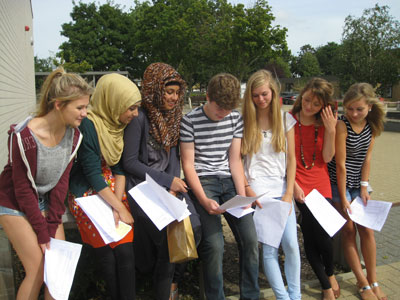 Pamela Kilbey, Headteacher said:
"We are delighted with the individual achievements of our students. We are very proud of them. They have worked extremely hard to achieve the results they have, which overall, have contributed to an improving trend for the school."