Jack Hunt at The Fringe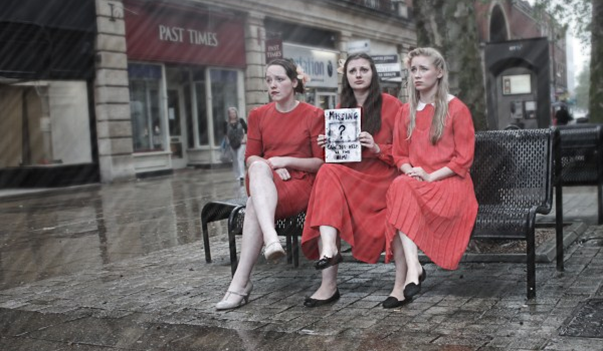 This summer, we had the unique opportunity to take our self-written A level play to the largest arts festival in the world, the Edinburgh Festival Fringe, for a whole month.
We worked on this play for the duration of the school year, believing that we would be leaving it alone at the end of March after our A2 examination performance. Little did we know that the hard work wouldn't end there - we were working non stop to raise a huge amount of money and preparing ourselves for performing at the prestigious Edinburgh Fringe until the end of July!
During our time in Edinburgh, we lived in a flat in the centre of beautiful Edinburgh and we had a lot of hilarious incidents – namely a fire alarm going off as Tess was getting in the shower, making us jump out of our skins. Whilst some of us were sensible and lifted prize possessions during the evacuation, others left with no shoes and a bowl of fruit. Our reaction times may be spot on but our priorities certainly need addressing! We relaxed at the zoo, did some celebrity spotting and Georgia even featured as a special guest on another improvisation show!
Despite having a great laugh, work was always at the forefront of our minds. We had to get ourselves ready each morning to market our play to the public and put on a perfect show for our audience. However, what we initially saw as work soon turned in to play as we began to get into the swing of being fully fledged actresses. We loved every second.
As our confidence on stage grew, so did our audience numbers and, beyond our belief, we were given a 5* review – the highest rating we could achieve from one of the leading critics at the Fringe, who described it as "an exceptional piece of theatre". This is when we knew that our efforts really had paid off.
It had seemed a daunting prospect to live and work away from home at first, but by the end of the experience we had learnt to be independent, self-sufficient and organised through endless fundraising, venue and accommodation searches, looking after ourselves – cooking, washing, cleaning – and being responsible for ourselves and our money; ultimately having to behave like adults.
All these things will prove invaluable to our futures – we've broadened our horizons through meeting new people, seeing lots of different and interesting theatre whilst developing skills that will benefit us throughout our lives.
The overriding lesson we learnt was that, no matter who you are or how old you are, with determination and passion come success and the achievement of dreams. In fact, we enjoyed ourselves so much that we're already making plans to make a return.