Gymnastic Success for Chloe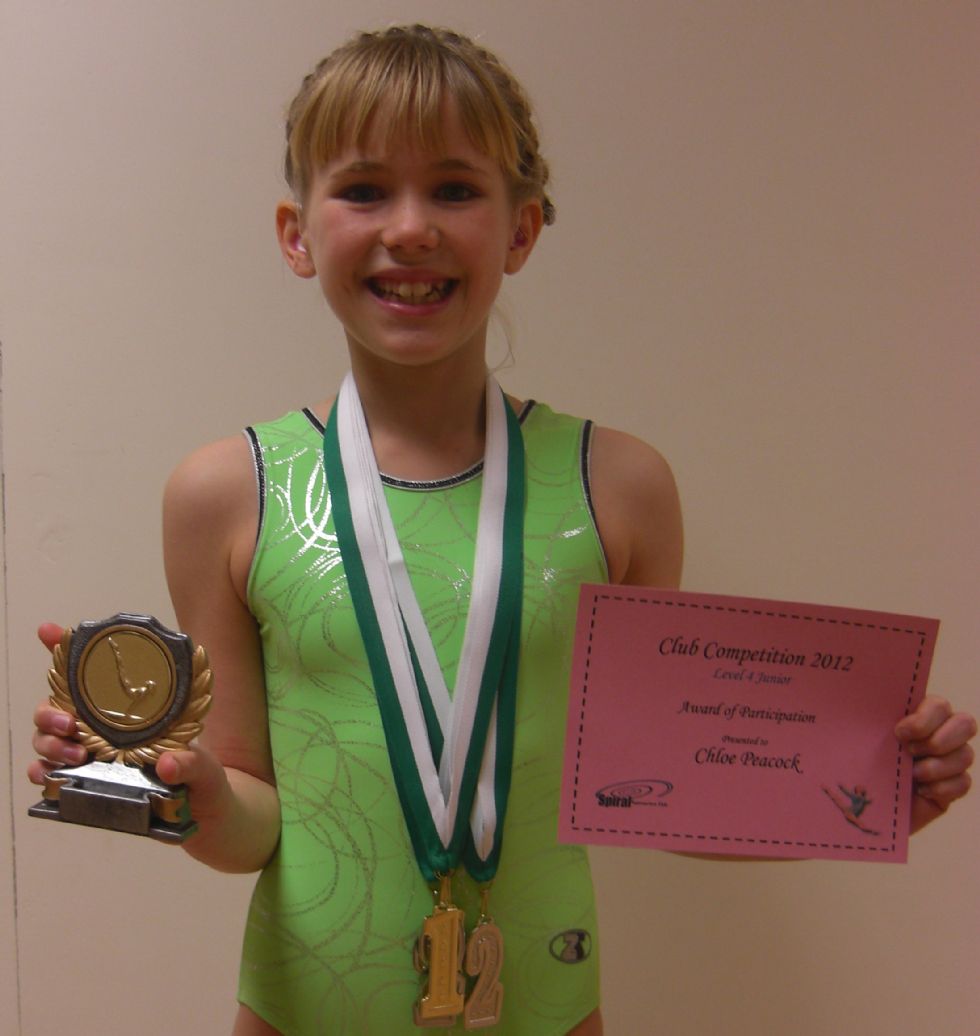 Chloe Peacock started gymnastics when she was 5 years old and is now in year 7 at jack Hunt School. A few weeks ago she did a competition at Witham Hill in Lincoln against 13 other gymnasts and got gold for bars and on 4th November she acheived the trophy for Overall Level 4 Junior Champion with a fantastic Gold for Beam and Silver for floor, vault and bars.
Chloe attends Spiral gymnastics - Bretton, where she is now a Squad gymnast. She has mastered a range of moves including straight full twist, half-on, half-ff, backwards walkover, back flicks and upstarts. During her weekly training - approx 11 hrs a week - she is polishing up her standing tuck back and giants. Her training continues through half term and holidays.
Recently the group have started a new piece called R & C ( range and conditioning ), this is where the gymnast will perform a set of moves showing their flexibility and body strength.
Chloe would love to compete in the Olympics and was inspired by the recent events. Chloe's role models are Beth Tweddle, Louis Smith and Hannah Whelan. She knew of these gymnasts before the Olympics and was even more excited to watch them compete during. Chloe is not sure yet what she would like to do as a career yet, but wants it to involve gymnastics or something to do with sports. I sure there are more medals coming Chloe's way as she progresses through her moves.