Grand Opening Of New football Facility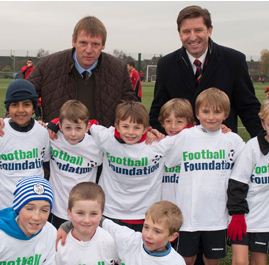 The 'official' Opening of the Grange's 3G Football facility at Netherton took place on Saturday 24th November, and was attended by a number of high profile names, including that of England U21 Manager – Stuart Pearce. As the link secondary school to the facility we had a number of year 10 and 11 students showcasing their footballing skills in a football mash up skills session.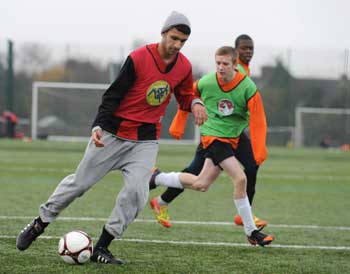 Football 'Mash Up' has been running at the grange now since the beginning of October on Thursday evenings from 4-6pm and is run by Steve Healey from the FA. Football mash up is designed to get students aged between 14 -17 back into playing or playing in a different format. The boys that regularly attend the sessions are having great fun! Anyone wanting to get involved in 'Football Mash Up' just need to turn up on Thursday evenings from 4-6pm and bring £2.
The grange is such a fantastic facility for us to use, it allows us to not only play sports there during curriculum time, but also under the floodlights during the winter months.