Student Council News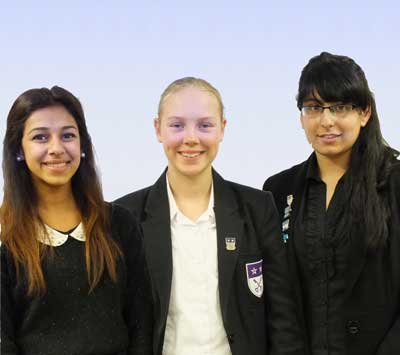 Student Council had their first meeting of the academic year on 21st September 2012. In a full Student Council meeting all Houses and year groups are represented and there are 35 members in total. The year ahead looks very promising with exciting opportunities coming up.
Student Council have already met five times this year and at the first meeting they elected their leaders for the year 2012– 2013:
Chair – Selina Chavda
Vice Chair – Nida Mahfooz
Secretaries – Kimberly Gould & Nicole Rooke
During these meetings the Student Council have met with Ms Cliffe to discuss uniform policy and discussed the Christmas Community Party with Mr Keber.
The Student Council Leadership team have also met with Mrs Kilbey and some of the Governors where they delivered a presentation about the year ahead.
Miss Small