Jack Hunt Students meet Kate & Wills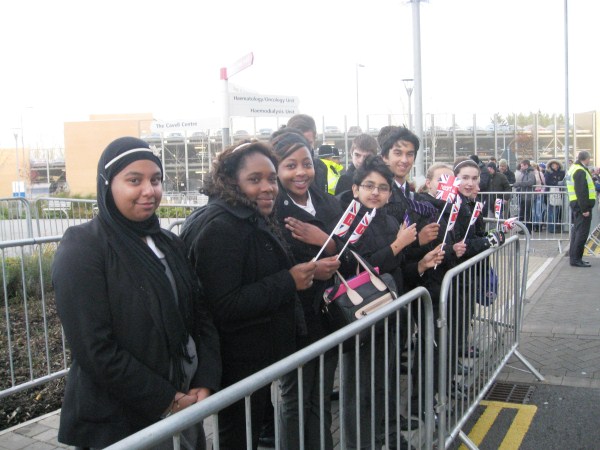 The cold did little to deter a group of Jack Hunt student's enthusiasm whilst greeting Duke and Duchess of Cambridge, William and Kate as special guests at the official opening of Peterborough City Hospital.
Students got up close and personal with the Royals on their exit of the hospital; Jessica Lines and Amber Pitts actually shaking hands with Prince William himself.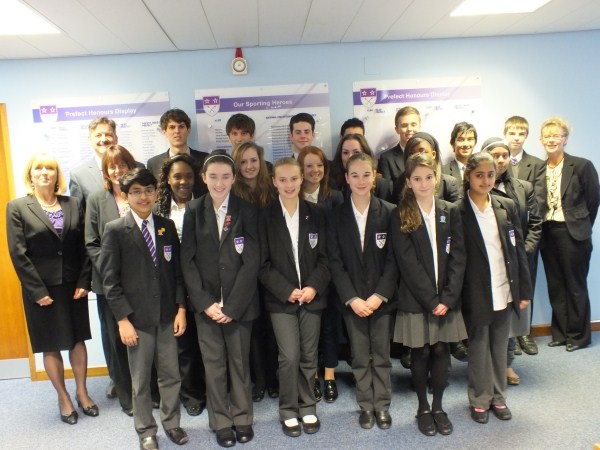 Students were chosen based on their overall point's scores, with two taken from each year plus some, for their involvement in the Head Prefect Team, or their work for anti-bullying. This reward was greatly received with all students showing exemplary behaviour and enthusiasm at seeing the Royal couple first-hand.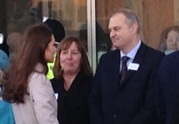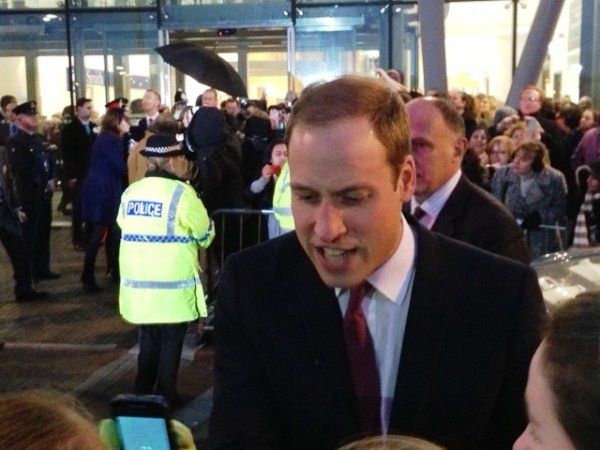 The royals themselves were on their first visit to the city to officially open the newly built hospital whilst greeting many special guests including the Mayor, Stewart Jackson (MP) and Mrs Kilbey herself, who all got VIP access to the Royal party.
Toby Abbs, Head Boy