Anti-Bullying Week and TIC - Talk In Confidence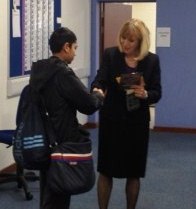 We at Jack Hunt School are always passionate about raising awareness of bullying and supporting our students, we have various Peer Mentoring Schemes in school to support this with students trained in Cyber Bullying, Restorative Techniques and our TIC mentors offer a drop in service twice a week in the Library for vulnerable students to access.
National Anti-Bullying Week 19th – 23 November 2012 was celebrated in Jack Hunt by the TIC mentors organising various events, there was a blue ribbon hunt in school where ribbons were hidden around the school for students to find. Those who found them won a box of chocolates and one lucky winner, Year 7 student, Daanyalzen Imtiaz won a £50 shopping voucher for Queensgate Shopping Centre. This was presented to him by Mrs Kilbey as well as a Headteacher's Award.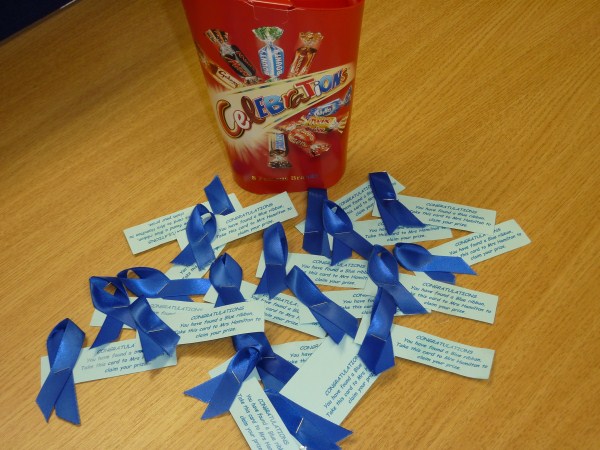 A poster competition was also held to ask students to design posters to raise awareness of bullying and TIC, the lucky winner was Maryam Khan another Year 7 student who won a box of chocolates. Her poster will be transformed into print to be displayed around school and all other entries were given Head of House Awards.
The TIC Mentors worked very hard all week going around the school visiting Tutor Groups talking to students about TIC and the support that they can offer; selling Anti-Bullying merchandise such as official wrist bands, pencils and blue lollies and altogether raised £150. This will be reinvested for future activities that TIC want to organise for the younger students throughout the year.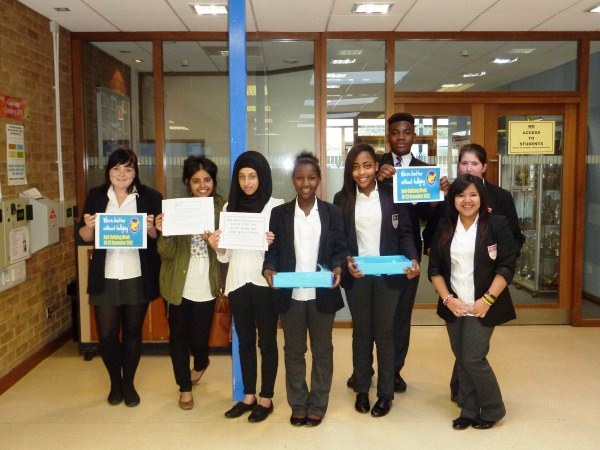 Overall the week was very successful and the students had great fun engaging in anti-bullying based activities during tutor times plus taking part in the competitions. Our anti-bullying ethos is continual at Jack Hunt and we take great pride in ensuring that we continue our work on this subject year round and not just for the official Anti-Bullying Week.
Ms Hamilton, Student Support Officer