Senior Maths Challenge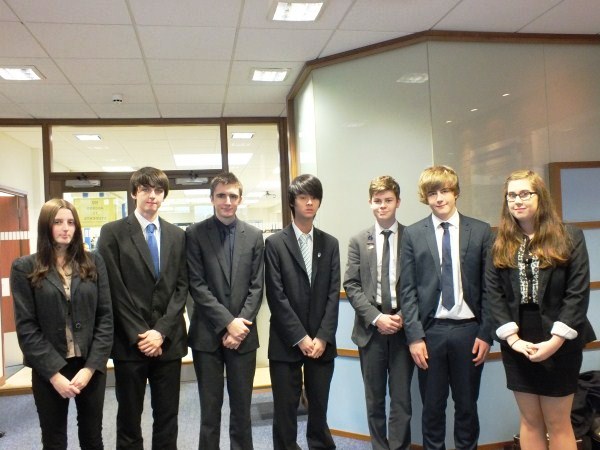 The UK Mathematics Trust organises national mathematics competitions for 11-18 year olds and last year 4000 schools took part in the three individual challenges. The Senior Challenge is aimed at all 16-19 year olds and involves answering 25 multiple choice questions in 90 minutes sat in school under normal exam conditions. The top 60% of students nationally receive a Gold, Silver or Bronze Certificate.
Dominic Bowyer was the highest achieving student in the school gaining a Gold Certificate saying that "it's much different to normal maths, it's just like doing puzzles".
Congratulations to the following students for their achievements in the recent Senior Maths Challenge.
Year 13
Dominic Bowyer - Best in School and Gold Certificate
Dominic Morgan – Silver Certificate
Jamie Adams - Silver Certificate
Stacey Bailey – Bronze Certificate
Year 12
Victoria Genever – Bronze Certificate
Kyle Medcalf- Bronze Certificate
Jess Griffin - Bronze Certificate
Robert Wareing – Bronze Certificate
Marshall Wang- Bronze Certificate