Jack Hunt School helps to break the World Record!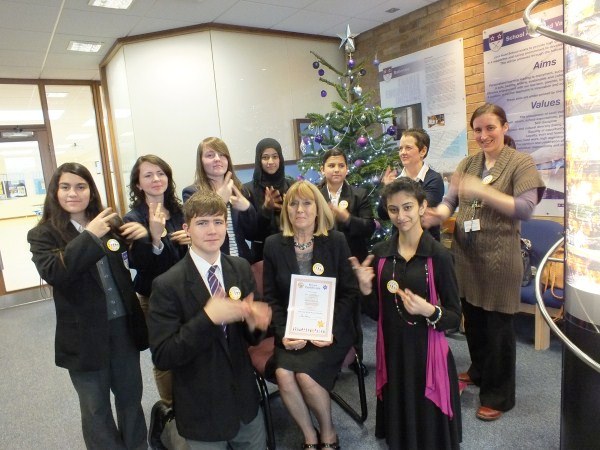 Sign2Sing 2012 took place on 8 February 2012 at EXACTLY 2.45pm. The Enhanced Resource Provision for Hearing Support at Jack Hunt School took part as the event raises awareness of the issues relating to Deafness. Jack Hunt School students and staff were supported by students from Hampton Vale Primary School, parents of deaf young people, staff from Action on Hearing Loss, staff from Peterborough Sensory Services, deaf adults, sign language tutors, members of Peterborough & District Deaf Children's Society and energetic young toddlers.
Everyone present learned how to sign the song for the Guinness World Record attempt and with 130,000 participants across Great Britain being involved, the Record was achieved!
Headteacher, Pamela Kilbey presented a Bronze Certificate to some of the students who had taken part in this fantastic event and congratulated them on helping to break the Guinness World Record.
Jack Hunt School are determined to help beat this year's Record, so more students and staff will be involved in the event again on Wednesday 6 February 2013 at 2.45pm. Sign Health are a vital charity supporting the mental health interventions of deaf young people.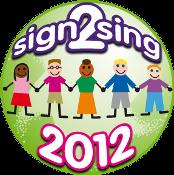 Teresa Quail, Lead Teacher of the Deaf said, "We at Jack Hunt School will continue to promote the inclusion of all individuals regardless of their level of hearing loss and communication mode. If you are interested in being involved in your school or work setting, go to www.Sign2Sing.org.uk to register".