Annual Christmas Concert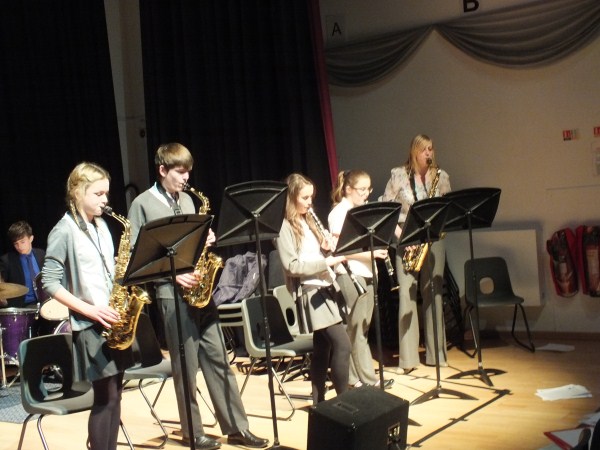 Jack Hunt School's Annual Christmas Concert was held on Wednesday 12 December, opening with a rendition of 'We Are Young' performed by the School Band.
Jack Hunt students performed a broad spectrum of arrangements from 'Pirates Life for Me' by the Clarinet Quartet to the more traditional Christmas carols including the String Duets rendition of 'Away in a Manger' and the Senior Choir's 'Chestnuts Roasting on an Open Fire'.
Brandon Bradley, one half of the Boys Vocal Group stepped up to the mark with his performance of 'Proud' (JLS) and 'Biggest Regret' after Ben Connolly was unable to sing due to losing his voice.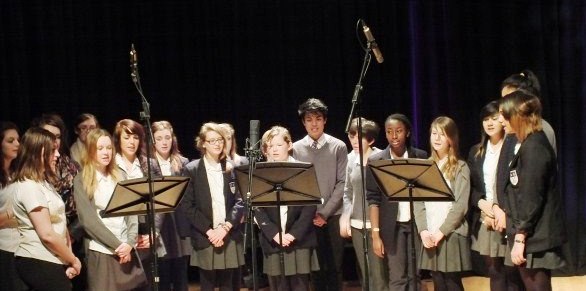 The Tadd Band performed their own arrangement of 'Come Together' by the Beatles and the Rhythm Section including Chris De Freitas on drums, Dominic Bowyer on bass and Charlie Scott on Lead Guitar performed their own rendition of 'Parisienne Walkways'.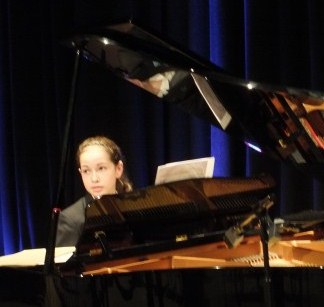 The musical performances were interspersed with Christmas readings given by Sarah Connolly, Lizzy Parker, Brandon Bradley and Mrs Kilbey. Miss Hardy also took the opportunity to award Practical Music Exam Certificates to Olivia Murphy (Grade 5 Alto Saxophone) and Mollie Tadd (Grade 6 Recorder) who both passed with distinction.

The evening was closed by the Whole Ensemble finale sing-a-long with the audience of 'I Wish it Could be Christmas Everyday'. All the students performed to a very high standard demonstrating incredible talent that continues to grow every year.