Deaf Students Meet Ian Rose - Paralympic Judoka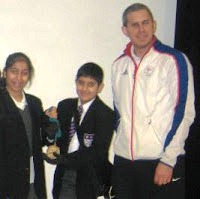 Deaf students had the opportunity to meet and interview Ian Rose, one of Great Britain's most successful Paralympic Judoka, when he visited Jack Hunt School.
The students asked Ian questions about his experiences as a Torchbearer and Opening Ceremony performer for the London 2012 Paralympic Games. Ian engaged the students with his descriptions about how he trained for and won 2 Paralympic, 5 World Championship and 9 European Championship Medals.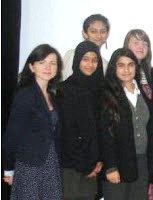 The students learnt about the injury in training which caused Ian to retire as well as the most gruesome injury he has ever experienced. Ian truly motivated and inspired everyone present. He threw questions to them, asking them how they overcame any barriers in school that might arise due to their hearing losses. He even educated Mr Blant on how people with visual impairments can use smart phones.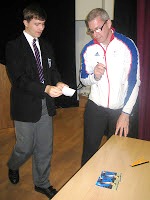 His message of the day was very simple:
"Focus on what you can achieve in life and do it to your full potential".
Miss Quail