Baroness Cohen Returns to Jack Hunt School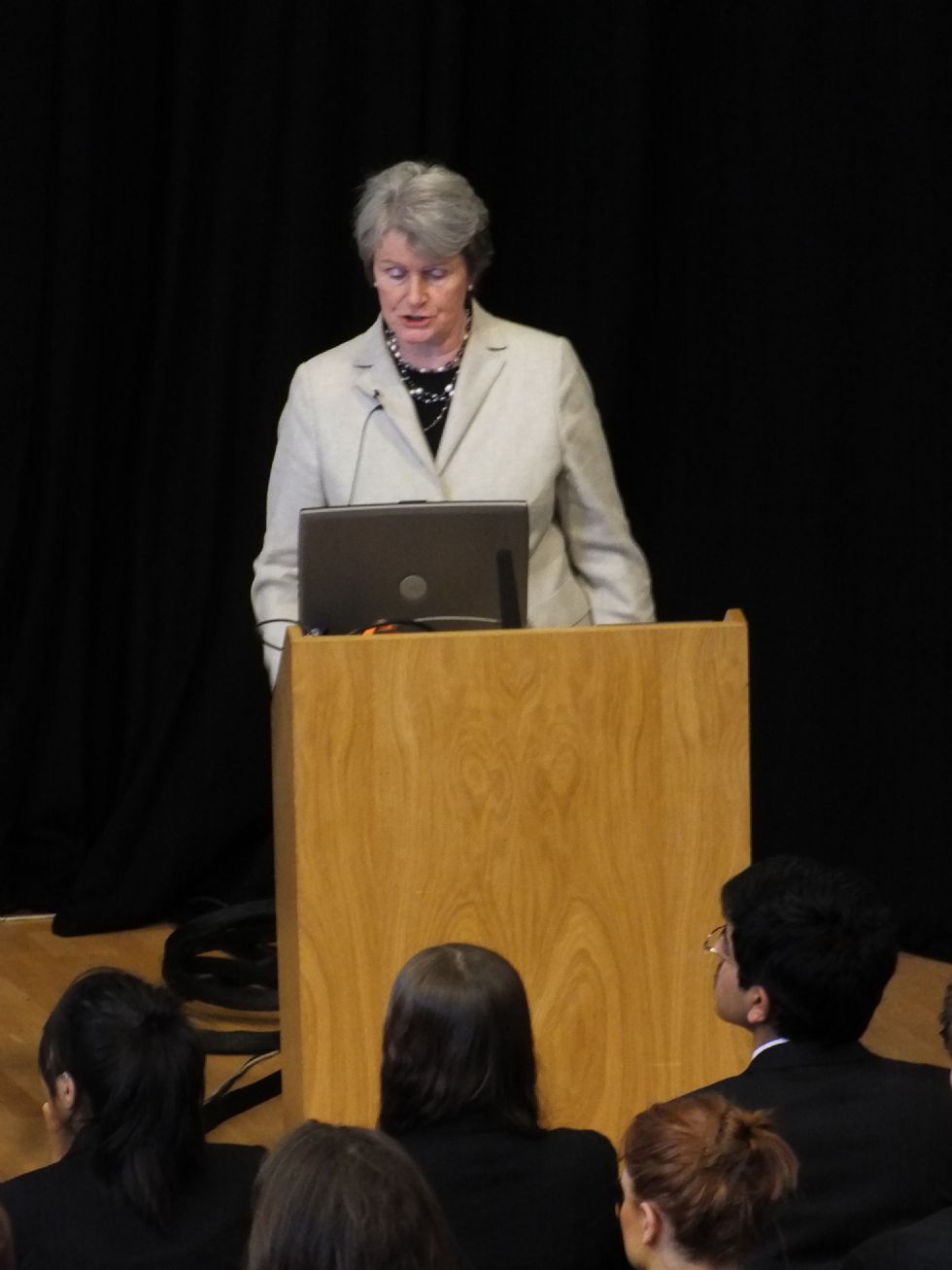 On Tuesday 15 January 2013, Jack Hunt School welcomed the return of Baroness Cohen of Pimlico, a member of the House of Lords who attended the school to encourage students to engage more with the political and parliamentary process. Baroness Cohen met with around one hundred, Year 13 students for an hour to talk about the work and role of the House of Lords.
This was followed by a question and answer session on various aspects of the parliamentary process and life at Westminster generally which included questions on House of Lords reform, the potential European Union referendum, how to enter into publishing and her thoughts on the Communications Bill passing through the House of Lords currently. Her visit was arranged as part of the "Peers in School's" Outreach programme, arranged in conjunction with the Lord Speaker of the House of Lords Office following a successful visit last year.
Miss Morgan, said "Once again, this was a fantastic and unique opportunity for our students to interact with someone who knows the parliamentary system inside out, as it can sometimes seem far removed from our daily lives yet decisions that are made there, affect our everyday lives. A number of Year 13 students are taking AS level Citizenship and Politics A level and this has really helped them to understand a key aspect of their courses in preparation for taking their final exams."
Last year, Baroness Cohen made a donation to support three Year 13 students (Georgia Evans, Lucy Johnstone and Tess Gee) who performed at the Edinburgh Fringe Festival who returned to say thank you. They had the pleasure of meeting her when she visited Jack Hunt School to speak to last year's A Level students.