Year 13 Student Hits National News!
We are very proud of year 13 student, Tara Forkin who hit hit the national news this week. She was quoted in a Daily Mirror report highlighting how the number of deaf children achieving five good GCSEs had slumped following cuts to education budgets across the country.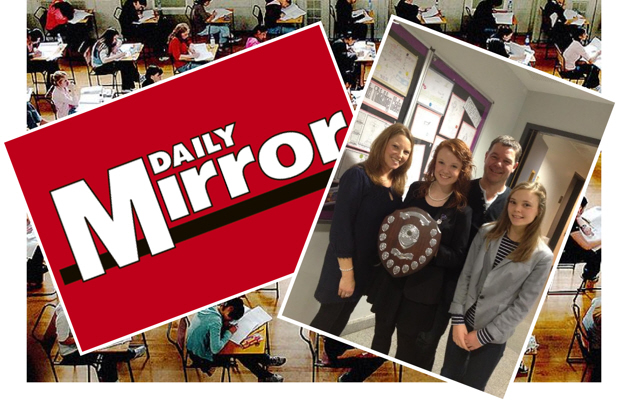 As yet there have been no cuts reported in Peterborough and Tara explained how well she has been supported at Jack Hunt School. Tara particularly praised the Teacher of the Deaf and the support she has received in class.
Tara said, "I definitely would not have achieved my grades without the support put in place for me. My Teacher of the Deaf was very in tune with my needs and the areas I needed to brush up on in revision sessions, I'm really lucky to have such fantastic support".
Tara says she loves having extra support with her lessons as it stops her from having the extra burden of worrying she has missed something or having to clarify points discussed after every lesson. She is able to get this support because she has a Statement of Educational Needs, which stipulates that she must have support from a Teacher of the Deaf to advise on use of equipment and a Teaching Assistant.
Tara added, "Deaf children face many challenges in school, every day. Classrooms are noisy and there are no allowances made for this. I would ask the Government not to make cuts to deaf children's services. Deaf children cannot progress without support in school, it's that simple".
Everyone is very proud of how well Tara represented the school.
Miss Quail