Deaf Students meet Evelyn Glennie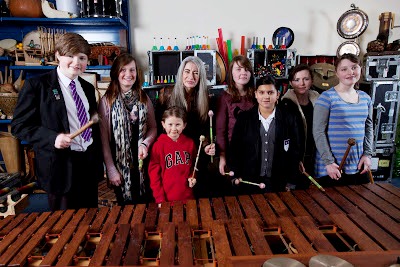 As part of the NDCS Stolen Futures Campaign, young deaf students from Jack Hunt met Evelyn Glennie and enjoyed a tour of her work space. The students have been nurturing their natural curiosity for music and were representing the importance of saving services such as Music and the Deaf.
Dame Evelyn Glennie, an internationally acclaimed percussionist and a NDCS Vice President, has been profoundly deaf since the age of twelve. She is passionate about musical education and is an advocate for wider participation in music by children and adults of all abilities.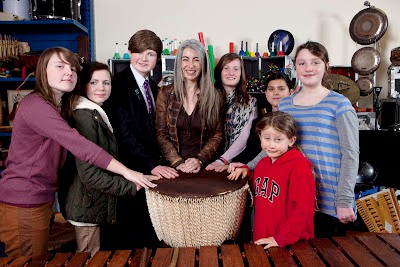 A growing number of children in the community have been involved with the local Music and the Deaf sessions since it started in Peterborough 18 months ago. Children as young as four have joined, with their parent's supervision during all sessions, and meet on a Saturday morning at Jack Hunt School on a monthly basis, with the support of Cambridge Music.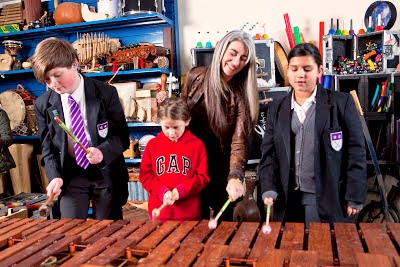 Students are encouraged to develop their musical abilities outside of the MatD sessions and those young people who are unable to commit to the sessions are praised for any extra music lessons they attend to allow their musical interest to grow. New members, or any skill level, are always welcomed.
Miss Quail