Britney Makes Runner Up in National Competition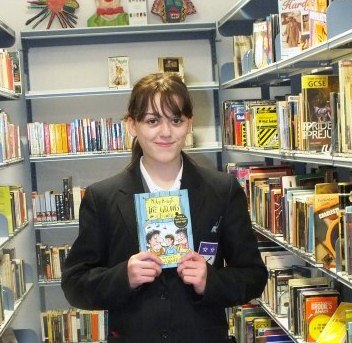 Congratulations to Year 9 student, Britney Taylor for her success in the 'Meet the Grunts' Art Competition.
The national competition was organised by the publishers of Philip Ardaghs book 'The Grunts in Trouble'. Entrants were required to colour in a picture by the well known children's illustrator Axel Scheffler and also to add a caption. Axel Scheffler is well know for providing the pictures for the 'Gruffalo' Stories and has brought to life 'The Grunts' with his distinctive style.
Britney was entered into the competition through the Library Art Club along with thirteen other students and received one of five runner up prizes. Her prize of a signed copy of the book was presented to her by Mrs Kilbey along with a Headteacher's Award. The school library also received three copies of the story to add to their shelves.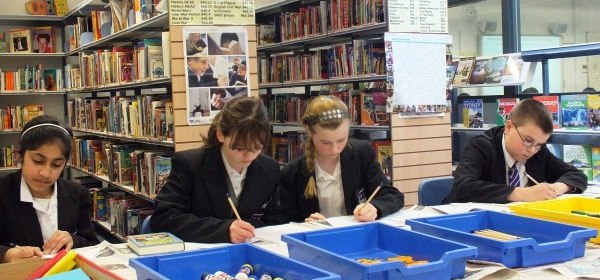 To celebrate World Book Day the Library is encouraging students to enter another national competition. The winning entry will receive a Merlin Annual Pass which enables entry into UK's top attractions such as Alton Towers, Sea Life Centres, Thorpe Park, and Warwick Castle. The deadline for entries is 30 April, any students who are interested please see Mrs Mann in the Library for further details.