Katie Qualifies for International Swim Competition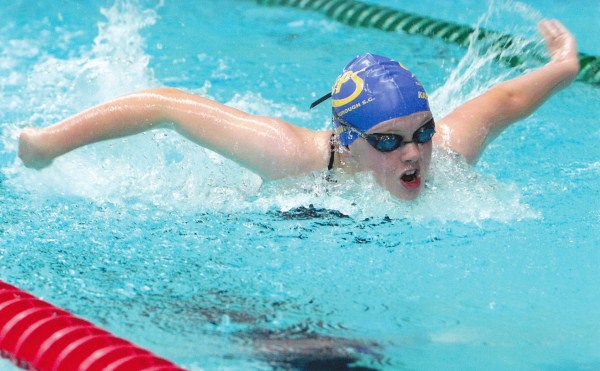 Good Luck to Year 8 student, Katie Brown who has qualified to compete in the 200m fly and 200m freestyle events at the British Gas International Open Meet in Leeds between 7th and 10th March 2013.
Katie swims for the City of Peterborough Swimming Club and also for Cambridgeshire. She has been swimming competitively since she was 8 years old and now trains seven times each week.
She competed at the East Region Championships in Norwich in 2012 and won gold medals in the 100m and 200m fly, the 200m and 400m freestyle and the 200m and 400m individual medley. She also won a silver medal in the 100m freestyle and a bronze in the 200m backstroke. She was awarded the BAGCAT Award for being the top 12 year old girl in the region.
The National Age Group Championships are held at Ponds Forge, Sheffield in July each year and in the last two years Katie has qualified for a number of events. In 2011 she won a national silver medal in the 200m fly and reached the finals in the 100m fly and 200m Individual Medley "IM". In 2012 she won the silver medal in the 200m fly again, and reached the finals in the 100m fly, 200m IM and 400m IM. She was placed 7th overall for her age group in the whole of the UK and Ireland.
This year she has been selected to take part in a Talent Development Programme run by the English ASA and has also been nominated for Junior Sportswoman of the Year by the Peterborough Telegraph for the past two years.
Mr Game, Assistant Headteacher, said, "We wish Katie the best of luck in Leeds and hope all her hard work and training brings her success. Good luck".