Under 16's Girls Football Team Scoring Success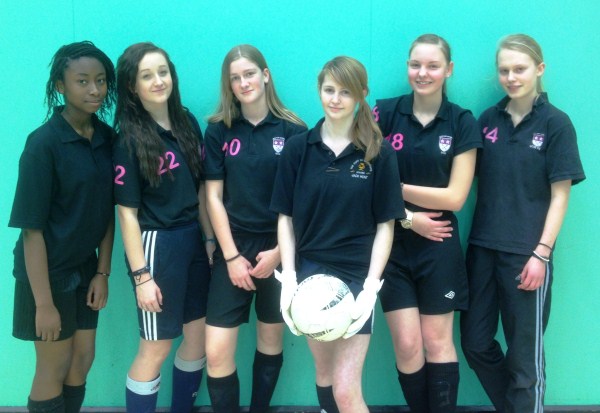 The Under 16's Girls Five-a-Side Football Team have been a scoring success in two recent tournaments.
The first one in February was held at Ormiston Bushfield Academy where they played against five other schools and scored 10 goals only conceding one! The main opposition was Nene Park Academy and after a very hard fought game, the match ended with a draw, but because of their winning streak, the team were crowned the winners of the tournament!
The next tournament was again held at Ormiston Bushfield Academy and because of the team's fantastic previous win; they were placed at the top of the table, but tied points with Nene Park Academy.
The girls played extremely well and worked hard in every match they played, but unfortunately it went to the number of goals scored and conceded and Nene Park Academy won the overall competition by one goal!
Congratulations to the girls on their outstanding achievement in both tournaments, they played exceptionally well and shone over both events.
Well done to: Tihesia Riley-Bennett, Georgie Elsom, Bethany Jones, Nadia Bingham, Greta Pocaite and Rachel Jeffries-Harris.
Miss Thurley