Comic Relief Capers!
This year Comic Relief took place on Friday 18th March and Jack Hunt School again took up the bi-annual fundraising challenge.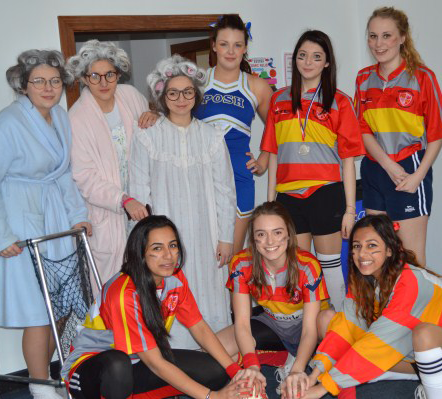 The Student Council, under Mr Kebers guidance, took on the task of organising the proceedings, challenging form groups to do something "Funny For Money". Students made a donation to 'dress-down' for the day and the sixth form were invited to come to school wearing fancy dress for an extra donation. The school was overtaken by Little Old Ladies, Rugby Players, Super Heroes and Man Eating Sharks to name a few!
Lunch time around school was a hive of activity with events going on inside and out. There was a book sale in the library, students in learning support had organised a cake sale, one form was running a 'Hook a Duck' game and another was charging for the chance to throw wet sponges at them!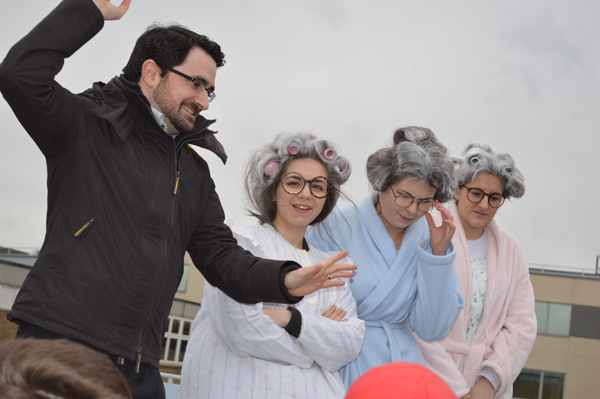 The highlight of the lunch-break was the sixth form organised 'Slave Trade' auction. Catherine Cook, head girl, had the idea and thought that as well as being a great way to raise money, it would give our younger students the chance to interact with the Sixth Form and "make them realise they are not so scary!".
Catherine enlisted the help of Mr Davison as chief auctioneer selling off the services of the 14 willing sixth-form slaves whilst Catherine, dressed as Red-Riding Hood, recorded the fees paid and services offered. The majority of the sixth-form turned out to support their fellow students and the event soon drew a crowd of younger students and their pocket money. The most popular slaves were the trio of Grannies and Gavin Manning who sold for £5 each. Bids were received for help with their classwork, carrying bags and serving lunch and raised a total of £40!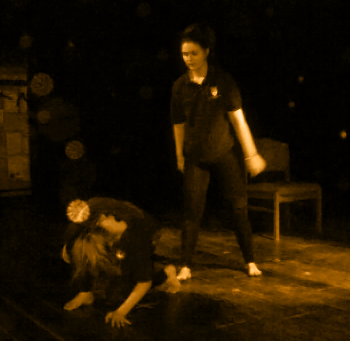 Meanwhile in Drama, a selection of the Year 11 BTEC Dancers put on a showcase performance including a selection of Commercial & Contemporary Dance and Physical Theatre. The girls worked really hard to prepare for the event and were extremely excited to be performing and raising money for the charity. They raised £15 in total and would like to thank all the students and staff that attended.
It was great to see so many students getting involved with organising and running events. The comic Relief campaign is a great way to get everyone thinking about tough issues both in the UK and abroad.
So far this year's Jack Hunt School Totalizer has reached
**************
* £1349.30 *
**************
The money raised will be split be​tween the Comic Relief campaign and other charities.