Future Paralympic Hopes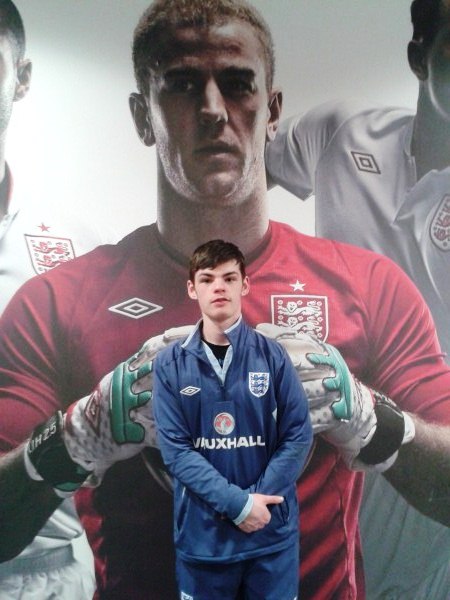 Congratulations to Year 11 student, Ben Knighton who was recently selected from 22 people to attend an England Football Association, Cerebral Palsy "CP" Development Squad Training Weekend.
This is one of the events organised by the FA CP Centre of Excellence Programme under their Disability Talent Pathway Programme. Regional centres recruit an Under 16 squad to complement the existing adult squad providing a direct route for players into the England CP Development Squad.
Each training session was held at St Georges Park, Burton-on-Trent and this was a fantastic opportunity for Ben to train under the watchful eye and guidance of National coaches.
Ben has and continues to work very hard to develop his level of performance. He currently has a detailed training programme that focusses on many areas, including, football training sessions, diet, nutrition and fitness training.
Ben is waiting to find out if he will be selected to play in a Home Nations Tournament in May and hopes to be invited back to St George's Park to be tested on future training programmes which will make sure he can cope with the fitness and pressure of competing in these types of events.
In the future he hopes to progress to be able to play for the Senior Team which will hopefully give him his ultimate dream of being selected for the 2016 or 2020 Paralympic Games.
This is a fantastic achievement, well done and good luck for the future.
Mr Game