Celebrating Success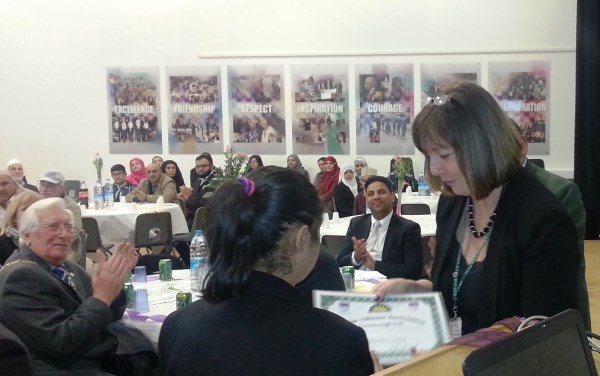 The school is committed to being part of the multi-cultural community and as part of that commitment organised an event with the Pakistani Heritage Senior Citizen Association to celebrate the success of Key Stage 3 Pakistani Heritage Students. It was also used as an opportunity to overcome issues arising from potential language barriers by increasing parental awareness of important school policies and practices.
Over 135 parents, students and staff attended the event opened by the Mayor accompanied by the Mayoress and Chief Executive of Peterborough City Council, Gillian Beasley.
The Mayor and Chief Executive congratulated the students on their success and were happy to award their certificates. The evening also provided an opportunity for the school to explain school policies and to outline the types of support available to students. Later, members of the community Dr Mushrraf, OBE and Mrs Jabeen Maqbool spoke about how parents can support their children.
This inaugural event was a first effective step in raising parental awareness by explaining lines of communication within school, helping to overcome potential language barriers by providing bi-lingual contact information and create a better understanding to improve the students' school life.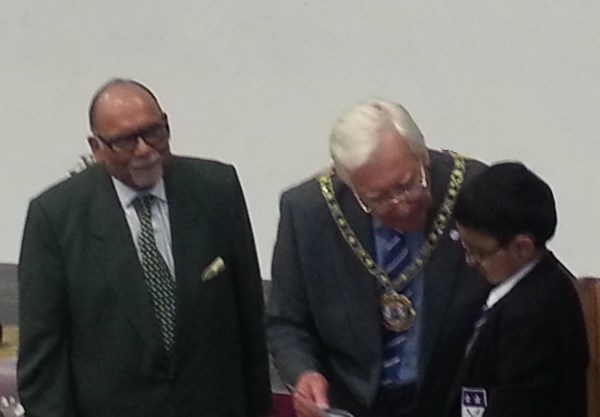 At the end of the evening, Headteacher, Mrs Pamela Kilbey thanked the school staff for organising such an informative event, all the guests for attending and the parents for their continued support.
Mr Nawaz, Head of Urdu said, "Parents had said how much they had enjoyed the evening and were very engaged in the question and answer session. The school are looking to host more information evenings in the future".