Pledge Against Prejudice - The Next Generation
Over the last four years, the Pledge Against Prejudice movement has grown from strength to strength in its vow to keep Jack Hunt school prejudice free.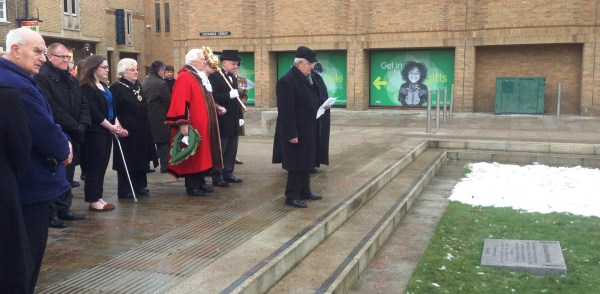 Over the last year Head Ambassadors, Toby Abbs and Catherine Cook have represented the Pledge on many occasions from talking with students, holding assemblies, conversing with governors and, perhaps most prestigious of all, representing Jack Hunt at Peterborough's 2013 Holocaust Memorial Day in the centre of town. Catherine was given the privilege of carrying and placing the remembrance wreath, while our talented student quartet provided the soundtrack to the powerful and moving ceremony.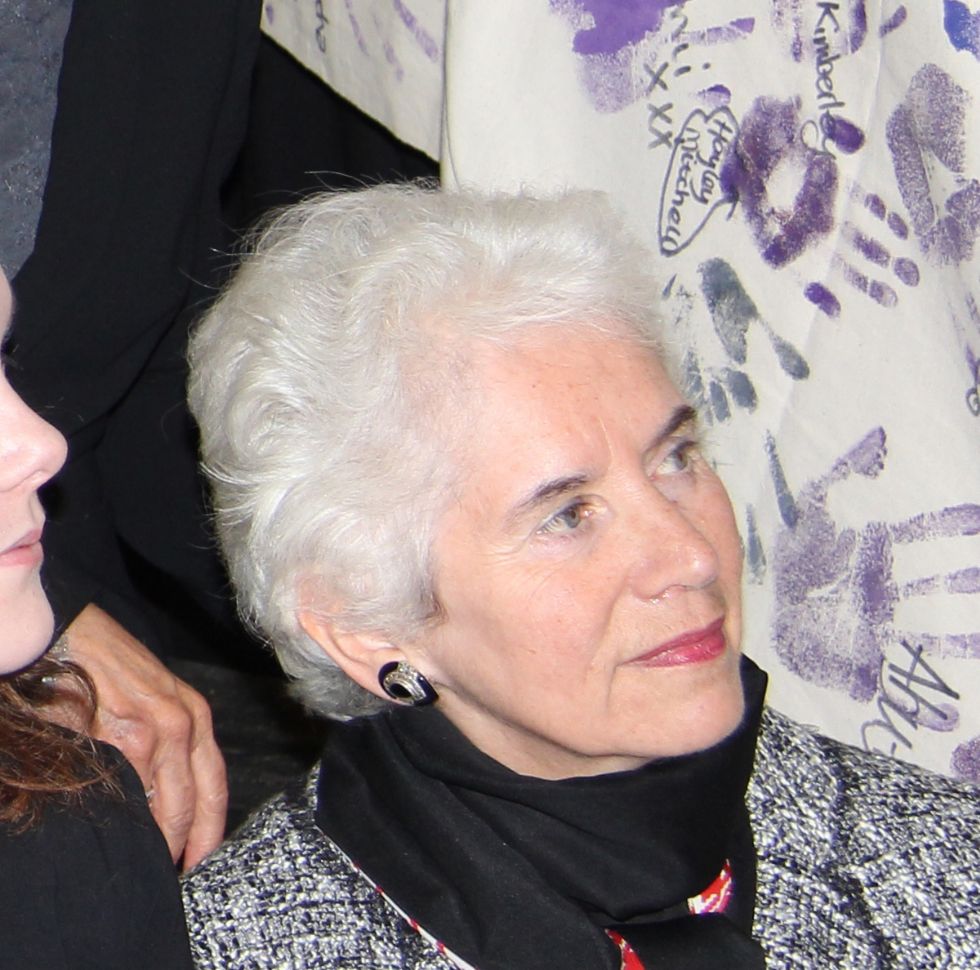 The ambassadors also had the responsibility of liaising with Eva Clarke, a survivor from the Auschwitz concentration camps, on her visit to the school in October 2012. Many were bowled over by her touching story and like other survivors who have visited us, she left an inspiring mark on the school and students.
Jack Hunt continues its annual participation in the 'Lessons from Auschwitz' Project, provided by the Holocaust Educational Trust. Year 12 student Shagol Omar, an up and coming Ambassador, experienced Auschwitz for herself in February 2013, describing the trip as 'profoundly moving and emotional' whilst 'intensely interesting'. As part of the project, Shagol and newly appointed partner ambassador Matthew Newton, also Year 12, must create a 'Next Steps' project for the coming year which the school is really excited about.
Another exciting new project the ambassadors are involved in is the Pledge Primary School Programme: 'Pledge Warriors'. This project, headlined by Pledge Against Prejudice Leader Miss Evans, seeks to promote equality and anti-prejudice approaches within the Jack Hunt cluster primary schools using theatre, work booklets and mini projects. With two schools already confirming their commitment, the Pledge team are excited about the continuing development of the project and are optimistic about its potential success.
Like every year, it is always sad to see our previous ambassadors leave us, with their legacy and hard work remaining in the hands of their successors. Yet we are always filled with immense pride and hope in our newly elected ambassadors who exude so much passion for continuing the excellent work of their predecessors and look forward to the year ahead with such enthusiasm.
What started as a small project has soon become a key aspect to the school's restorative programme. Student harmony, health and happiness are central to our mission statement and we can only hope that we are working towards a brighter, prejudice free future for all - together.