Swapping Classroom for the Boardroom
Enterprising Year 8 students recently swapped the classroom for the boardroom when they took part in the Natwest Enterprise Challenge. This challenge aims to support young people in learning how to manage their personal finances. NatWest staff members, Stephen Grubb, Banking Director, and Helen Augsburger, Business Relations Manager, were on hand to advise and support the students during the challenge.
The students were split into 12 teams with the aim of launching a brand new coffee shop to attract as many new customers as possible. Each team needed to work effectively together to investigate financial planning and management. They started off by identifying personal skills to organise themselves into job roles including a Project Manager, Marketing Executive, Catering Consultant and Finance Officer.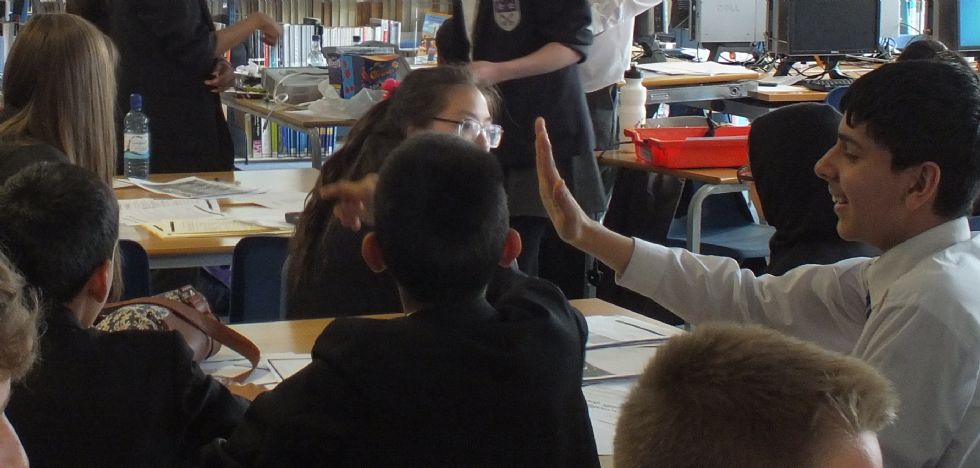 During the day each team had to choose a name, design a company logo and then plan an interesting and cost effective menu. They also undertook some activities to show the importance of marketing in running a successful business. The Enterprise students needed to call on many skills including effective communication, excellent teamwork as well as the application of numeracy and problem solving skills. The objective of the exercise was to plan and deliver a group presentation to convince financial backers that the launch of the new coffee shop would be successful and on budget.
Helen was nominated to judge the different groups and was not only looking for a strong presentation but at how the group worked as a team, how accurate the costings they showed were, how appealing the menu they had designed was as well as how creative the team had been in devising a name and logo. Helen was so impressed with the students' work that she awarded 2 teams first place, saying, "The group of youngsters really worked hard and came up with some fantastic ideas. It was lovely to see such enthusiasm and politeness from them."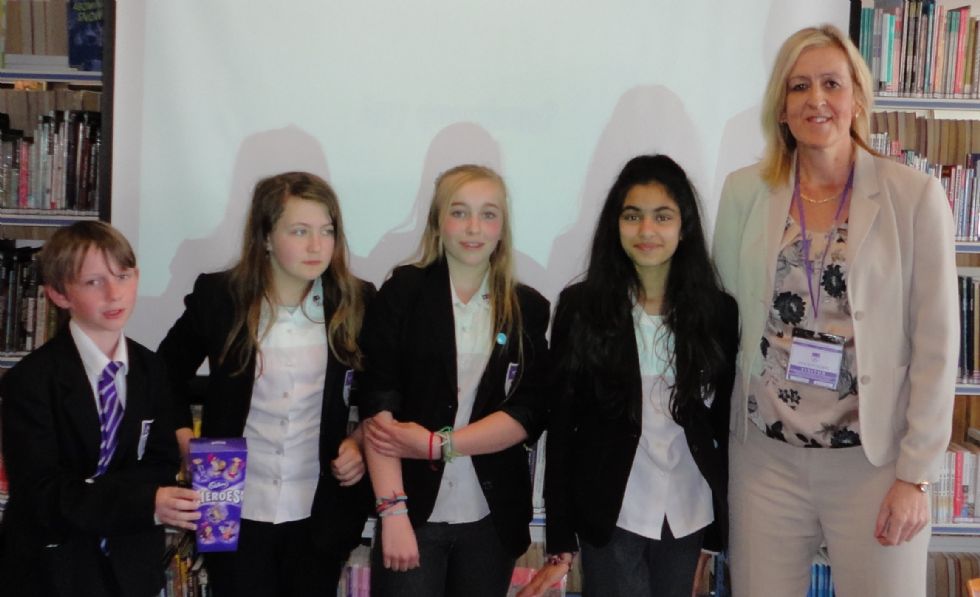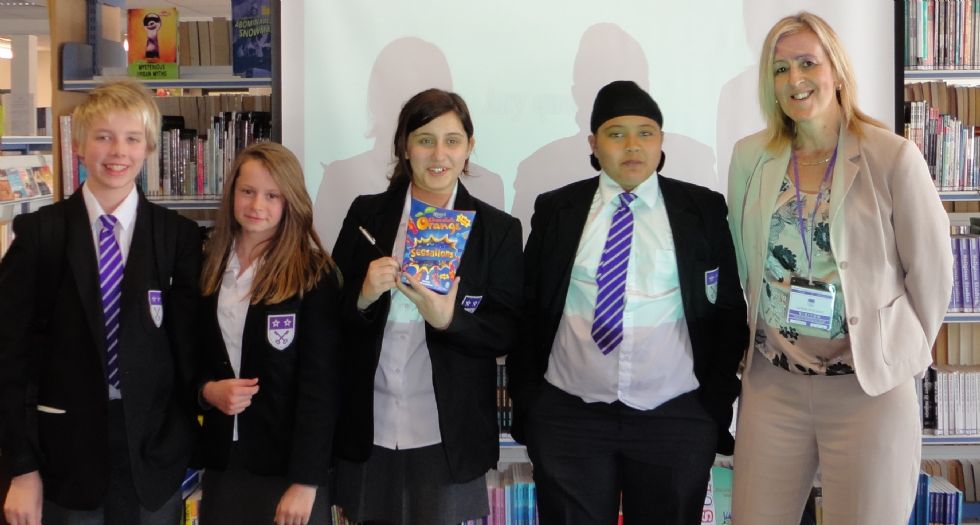 "All of the Year 8 students who took part in the challenge were brilliant, a real credit to themselves and the school." said Mr Zaman of Jack Hunt School.