Celebratory Send Off for GCSE and A-Level Students
The last week of half term saw the school taking time to say goodbye and good luck to our wonderful students from Years 11 and 13. Students are beginning their exams study leave and sitting their exams and look set to achieve record GCSE and A-Level results later this summer.
The celebrations started on the Thursday with Year 13 coming into school in various fancy dress costumes including Crayola crayons, a Gorilla, Legoman and one of our students even came as our Head of Sixth Form, Mr Fricker.
Headteacher, Mrs Kilbey, joined the real Mr Fricker in addressing the assembly praising the commitment and hard work the Year 13 students have demonstrated during their time at Jack Hunt.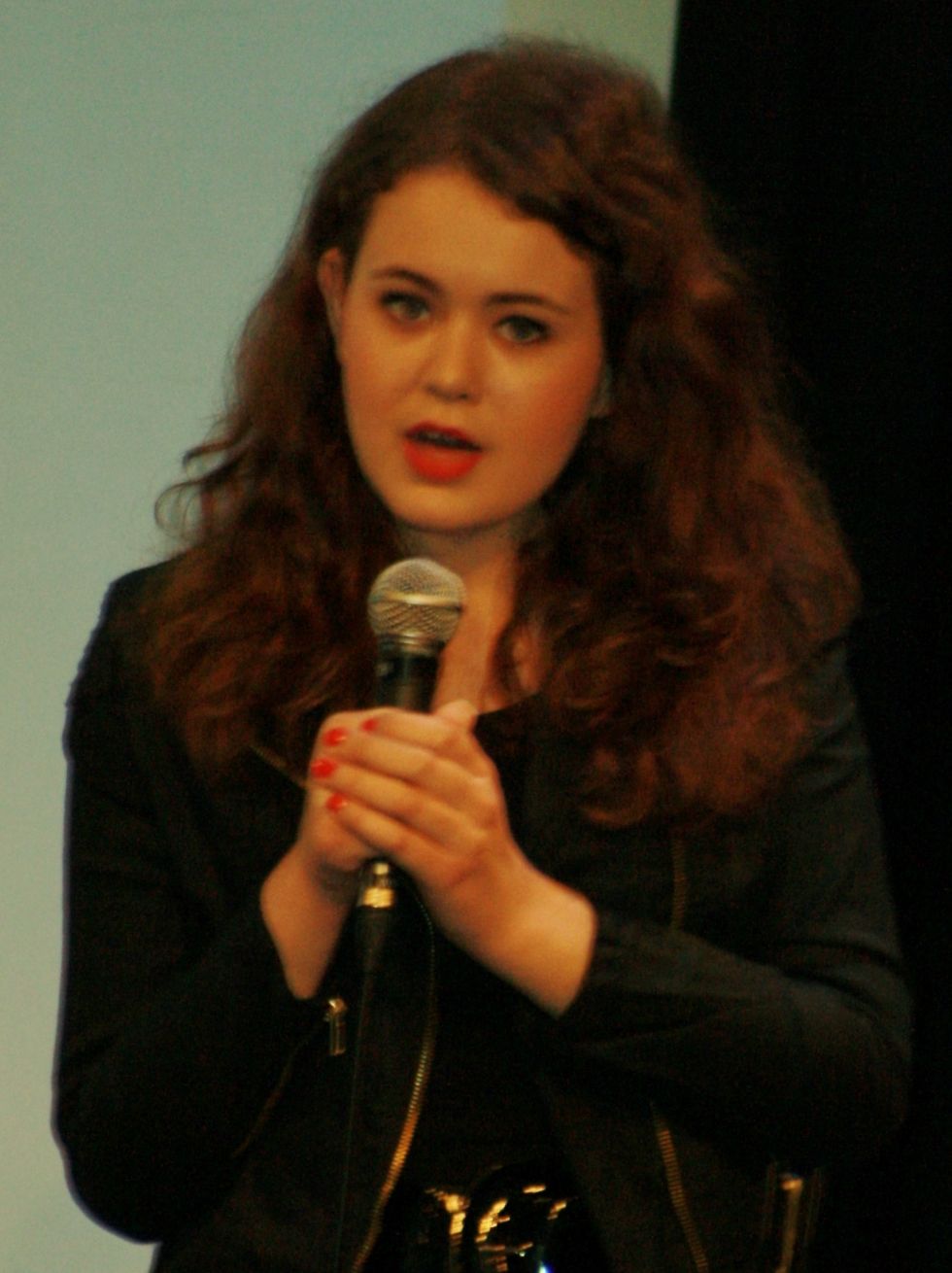 Our Head Prefects then took over the show, having organised the entertainment which included a fantastic performance from Ellie Tipping who delighted students and staff with her performance of 'I Dreamed a Dream' from this year's sell out school musical, 'Les Miserables'. Also performing a selection of hits including 'Use Somebody' by Kings of Leon, were a band comprising of sixth formers Adrian Fitzgerald, Ben Fleet, Dominic Bowyer, Chris De Freitas and Jorge Strowger, supported by a number of other singers. All students were on their feet, singing and dancing along with the band, making it a real party atmosphere!
Catherine Cook, Head Girl said "The Leavers video, created by our camera genius Emily Steele, was a lovely way to remember all of the good times both inside and outside of school. I really hope that everyone enjoyed themselves as much as I did. Goodbye and good luck everyone!'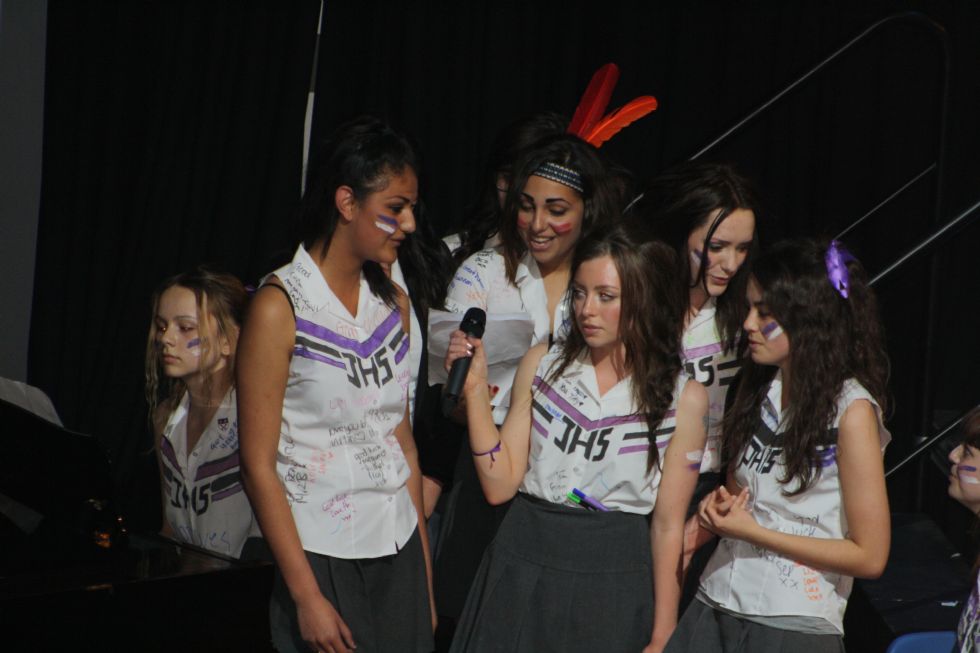 On Friday it was the turn of Year 11's to say goodbye. After five years with us, students started their celebration with the traditional signing of school shirts. They were then treated to an assembly led by Mrs Simpson-Holley and Mr Blant which included musical performances from some year 11 students. Mollie Tadd played 'Fish and Chips' on her recorder, which silenced the group and finished with rowdy applause. The girls from senior choir wearing Indian feathers in their hair joined together to arrange a song especially for the occasion, which was a hit with all the students who joined in singing along.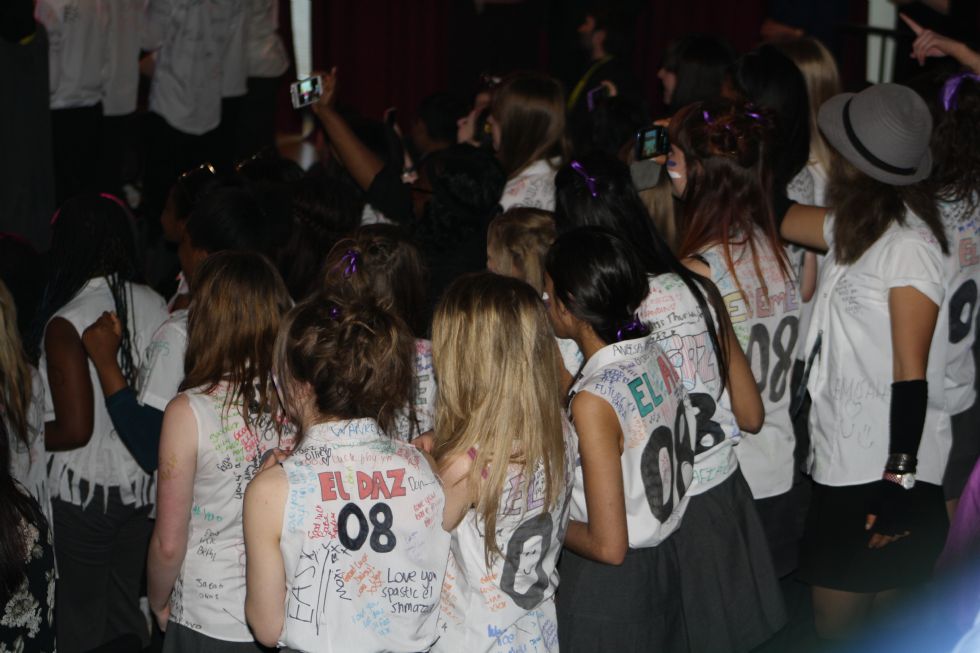 English Teacher Mr Roberts created a 'Hobbit' parody video, starring various members of staff. Students found this hilarious, especially when the Hobbit (Mr Blant) fell into the river! Staff also came together live on stage, treating Year 11 to their rendition of 'Hall of Fame'. This piece was especially picked by Miss Hardy because of the messages in the lyrics. Students were amazed at how many staff packed on the stage and gave them all a standing ovation.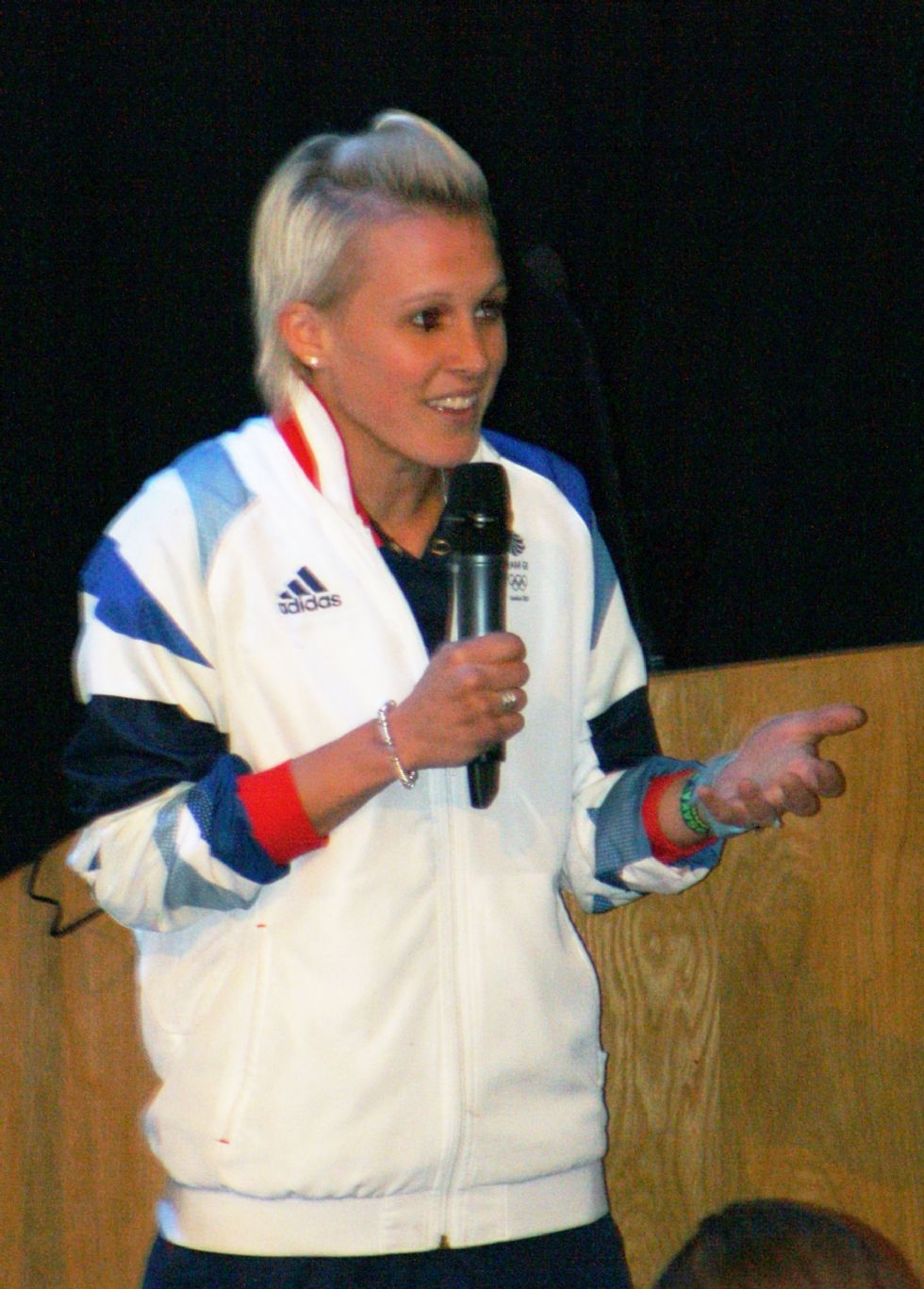 As an extra treat, Alex Danson, Bronze medal winning Olympic hockey player also joined the assembly motivating and inspiring students with personal stories of her career including the excitement and challenge offered by the Olympics. Alex inspired the students to continue working hard reminding them that "If you give up you will never know what you can be."
The highlight of the day was a raffle to reward those who have worked the hardest this year. Students earned tickets for attending extra study sessions and prizes included iPods and Amazon vouchers with the top prize being a Kindle Fire Tablet. Our thanks go to Vision for Education, who not only sponsored the event but also donated many of the prizes. The whole event was rounded off with a film showing highlights from the previous five years and a gift of a Year Book for every student.
We are incredibly proud of our GCSE and A-Level students who have been incredibly important members of our school community, being role models for younger students. They have worked hard, attending Saturday Schools putting in extra work whenever it has been required and always with a smile on their faces. We now look forward to sunny results days in August and welcoming many of the Year 11 students back to Sixth Form in September!